This semester on 5th May International Office of University of Dunaújváros organized a wonderful excursion to Hegyestű and Veszprém. There were two parts in this tour: hiking in Hegyestű Geological Site and exploring the Veszprém city.
Our first destination was Hegyestű Geological Site, where we arrived earlier than we expected. The weather was perfect, and sun was shining. Students had some free time to take a snack or enjoy the view around them. There was a swing, which many students ride and had a joyful morning.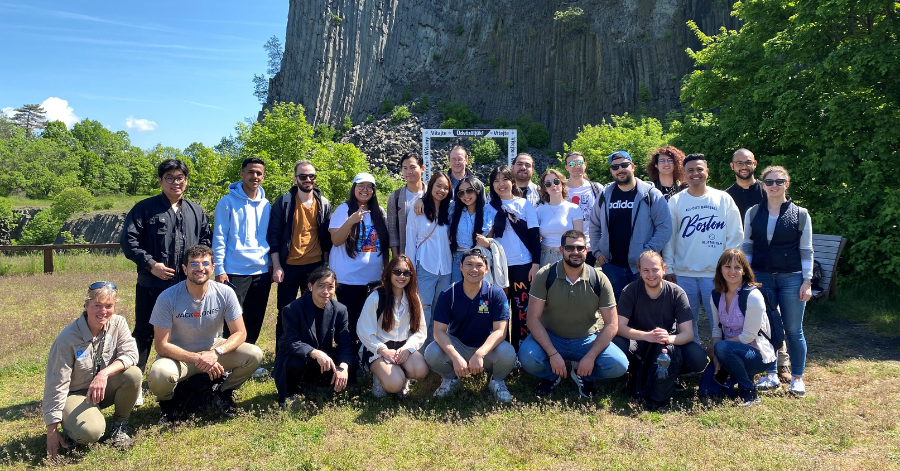 When our guided tour started and our kind guide explained the history of Hegyestű Geological Site, gave each of us maps and available programs, and let us touch ancient rocks and materials. The site was stunning, air was fresh, and we became one with our green nature. There was a lot of steps to pass to get to the top, but it was definitely worth it. Standing on the top of the hill, we were able to see all nearby cities and the lake of Balaton. Even if you hate hiking, you will want to do it all again for the beautiful view that we saw. As a nice bonus there were many pretty butterflies that were not scared to flight really close to us.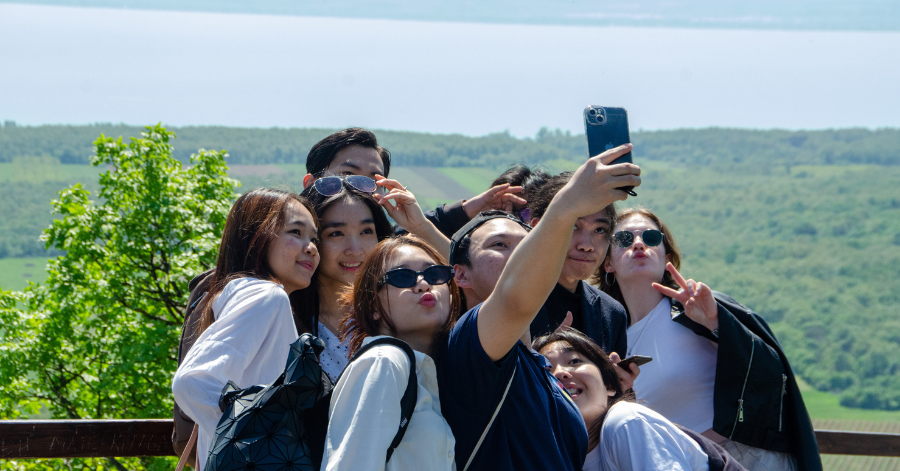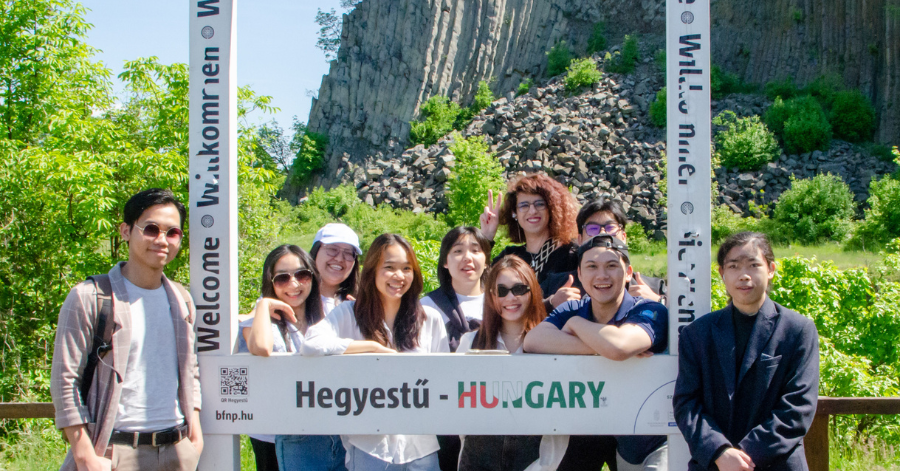 Our second point was  the Veszprém - a charming city located in the western region of Hungary, is renowned for its impressive architectural structures and extensive past. Our visit to this location allowed us to explore different areas of the city and gain knowledge on its cultural and historical value. At lunch time were able to explore the narrow streets and alleyways of the Old Town, where we found a variety of shops, cafes, and restaurants.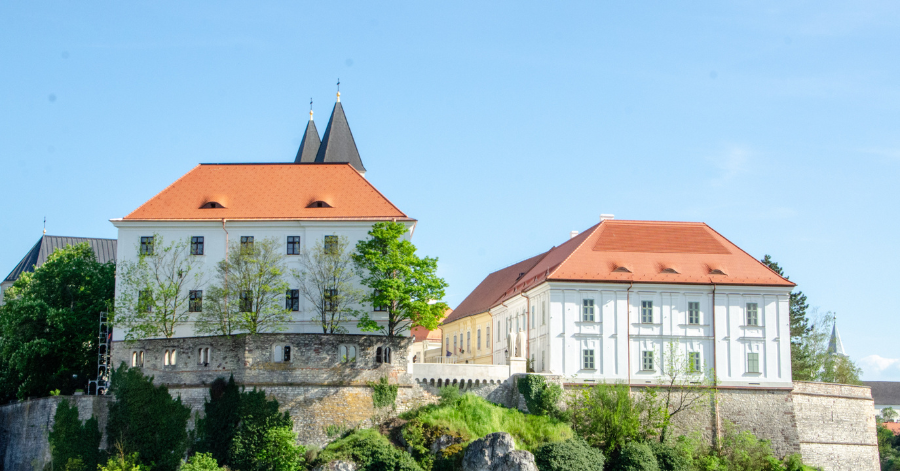 Article by: Meruyel Syzdykova and Shaharizada Aitbay, international students from Kazakhstan