The costs of a stay in Hungary have generally been considered low by European standards. Of course, the amount of money needed for a living also depends a lot on the student's lifestyle.
To be able to pay your hostel fee, buy proper food and afford an occasional evening out, you need a minimum of HUF 150,000 (≈EUR 400) per month. In case you live in a rented flat, this amount might be higher, depending on your monthly rent.
The official currency of Hungary is the Forint (Ft, HUF).
Coins:          5, 10, 20, 50, 100, 200
Banknotes: 500, 1.000, 2.000, 5.000, 10.000, 20.000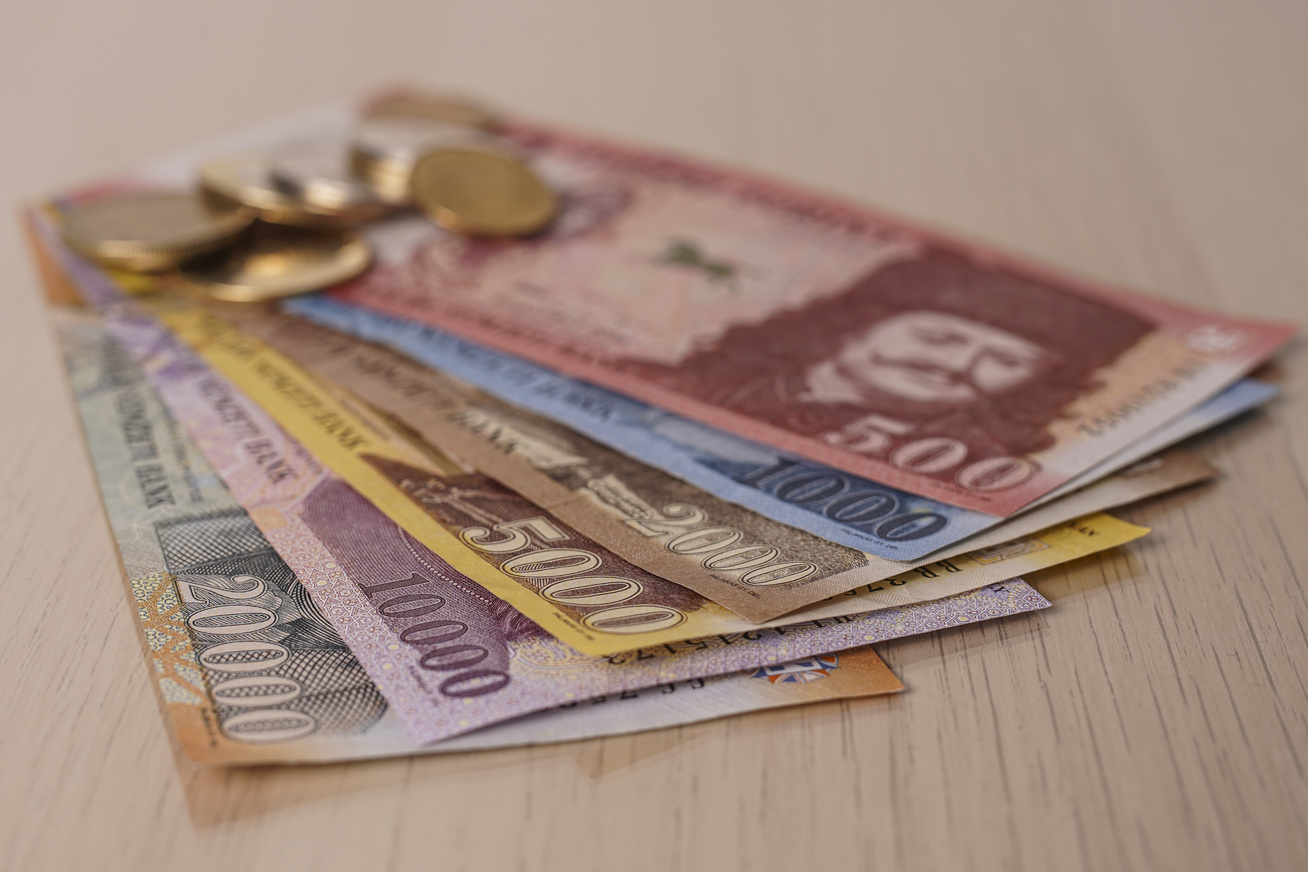 In certain places you will see prices quoted also in Euro (EUR) for comparison. Most of the places accept major credit cards (Visa, American Express, Mastercard, Eurocard, etc.). Money can be transferred at post offices and banks.
To give you an idea about the living costs in Hungary, in the list bellow you can find the price of the most common cost types / services.
CATEGORY

 

HUF

FOOD

a meal in a restaurant

3,000 - 6,000

a croissant

350

one litre of milk

500

sandwich

500-800

a pizza (32 cm)

2000-3000

a coffee

500-700

one bottle of beer

500 - 700 

one bottle of red wine

900 - 2,500

one litre of bottled water

150 - 300 

one loaf of bread

800 

TRANSPORT

one litre of petrol

480 

a single bus ticket from a kiosk

350

a single bus ticket from the bus driver

350

a one-way bus ticket to Budapest (full price)

1,490

a one-way bus ticket to Budapest (student discount)

745

a taxi ride within city limits (depending on the distance)

1500 - 3000

ENTERTAINMENT

entrance fee for a party

0 - 7,000

a cinema ticket (student discount is available)

1,450 - 2,450

a theatre ticket (student discount is available)

3,000 - 4,000

swimming pool

1000 - 2200 

ice skating (with a student discount)

900 

ACCOMODATION

private flat per month in Dunaújváros (depending on the location and the number of tenants)

90,000 - 160,000

dormitory per month

40,000