The sports hall was full on the 30th of June, when 258 students could receive their degrees at the ceremony of the institution.
The focus of the event was the graduating students, who successfully managed to get through all the academic challenges that led to the diploma.
Besides, 61 international students received their degrees.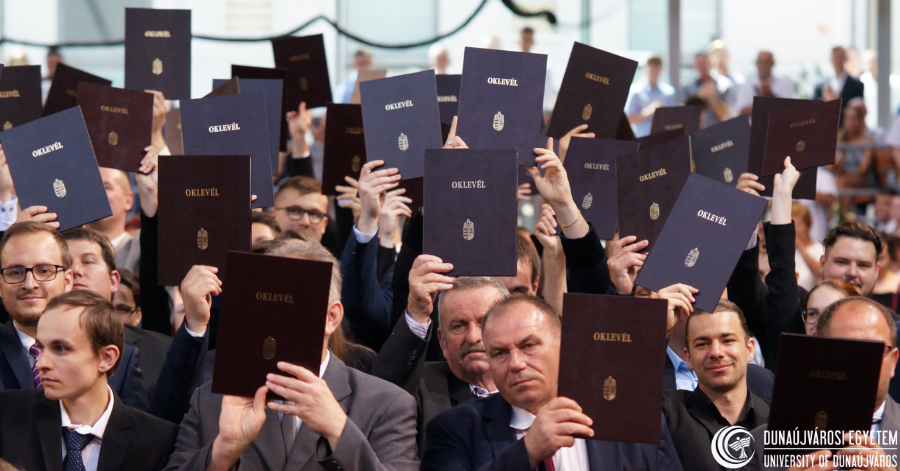 The event was opened by the rector of the university, Dr. István András, to greet all at present.
In a brief overview, he presented the main activities of the University of Dunaújváros in the past period, the goals set in the Institutional Development Plan and the changes in education.
The Rector concluded his speech with the following words: ,,I wish that your unquenchable curiosity and desire for knowledge may lift you to the heights and accompany you throughout your lives in your unquenchable desire for progress."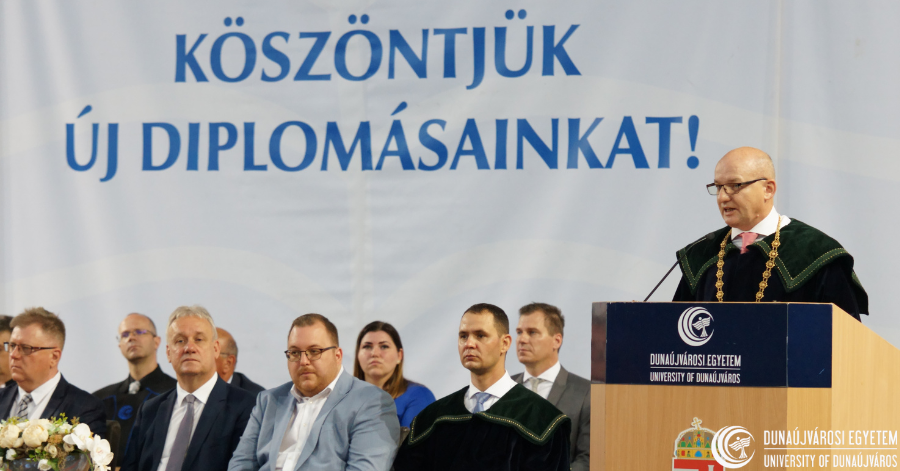 The festive programme continued with a performance by the choir of the Zsigmond Móricz Primary School, conducted by Adrienn Szigethy.
János Süli, Chairman of the Board of Trustees of the Foundation for the University of Dunaújváros, Member of Parliament, also welcomed the audience. In his speech, he highlighted that the 69% increase in the number of applicants in the 2023 general admission procedure is an outstanding result. He confirmed that the range of optional courses will be further extended, which will also involve the expansion of the university's infrastructure. At the end of his speech, he wished the foreign students success in using the knowledge in their home countries, that they have acquired here.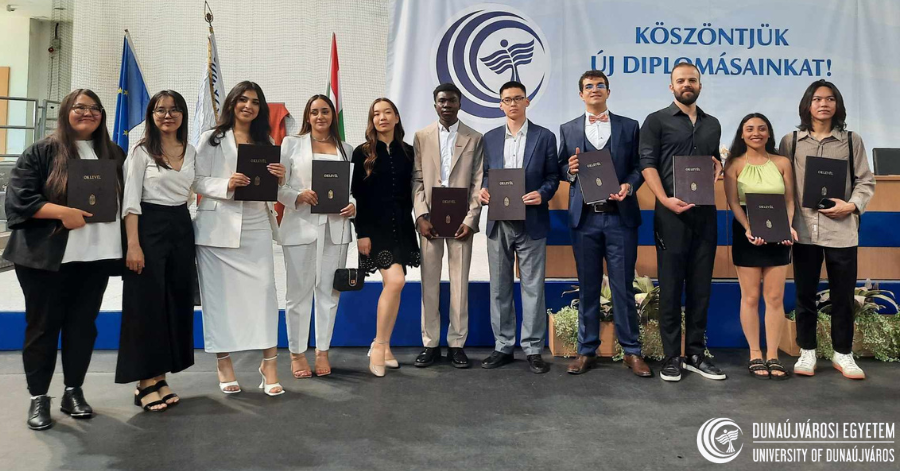 After the welcoming ceremony of the Hungarian and foreign students, the highlight of the event was the presentation of diplomas. The diplomas were handed over by the rector Dr. István András and the directors of the institutes.
The ceremony finished with the awarding of honors, the farewell speech, the hymn of the majors and the Szózat.
Congratulations to our new graduates!