The University of Dunaújváros held its Diploma Awarding Ceremony in the event and sports hall of Building "A" of the institution On 14th February 2020.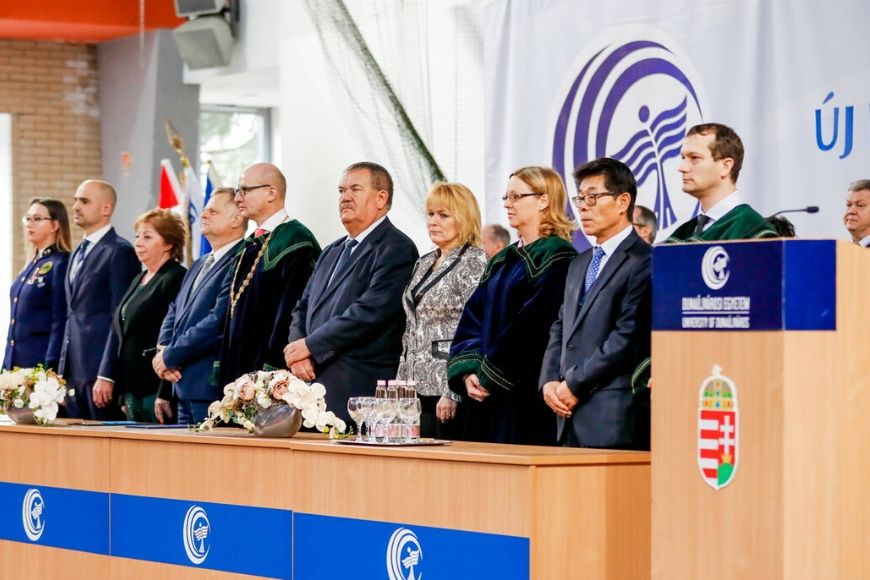 The ceremony began with the speech of Dr. István András, Rector. In his greeting, he said that it was a great pleasure for the institution that 164 students had passed the final exams of the first semester of which 39 students got excellent certification and 3 of them had an honors degree. He highlighted among the University's innovative projects the HASIT Student Success Program, the Admission Preparation Project and the Integrated Vocational Training Center Project. The Rector also emphasized that the University of Dunaújváros, as a university of applied sciences, believes in added value. He concluded his speech with the prospect of a successful career and the institution's extremely high industrial relations.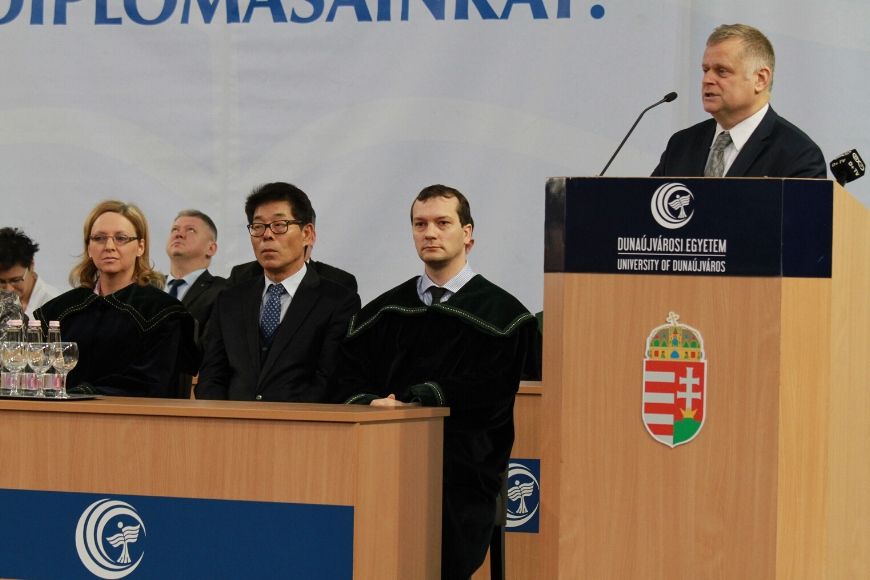 The ceremony continued with the performance of the choir of Zsigmond Móricz Elementary School, followed by a speech of Pál Kovács, State Secretary. In his speech, the State Secretary talked about one of the largest investments currently under way in Hungary, the Paks II. project. He discussed the labor market and energy use effects of the new units for the future. The State Secretary, on behalf of the Prime Minister's Office and on his own, wished the new graduates every success and emphasized that the learning period is just beginning of their lives, which is a lifelong process.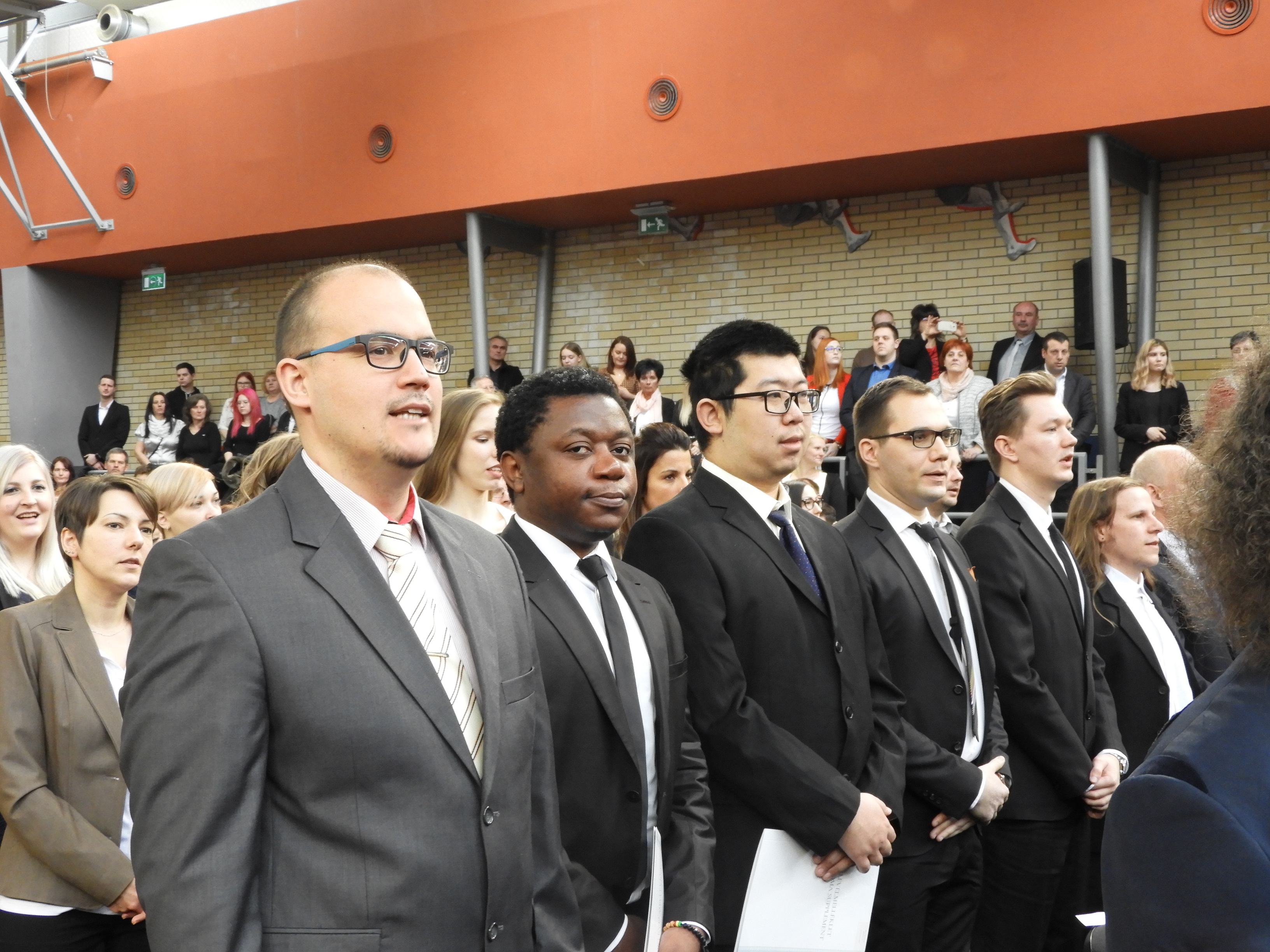 The professional speech were followed by the handover of diplomas and final examination certificates, and the ceremony finished with the awarding of honors, the farewell speech, and the hymn of the majors.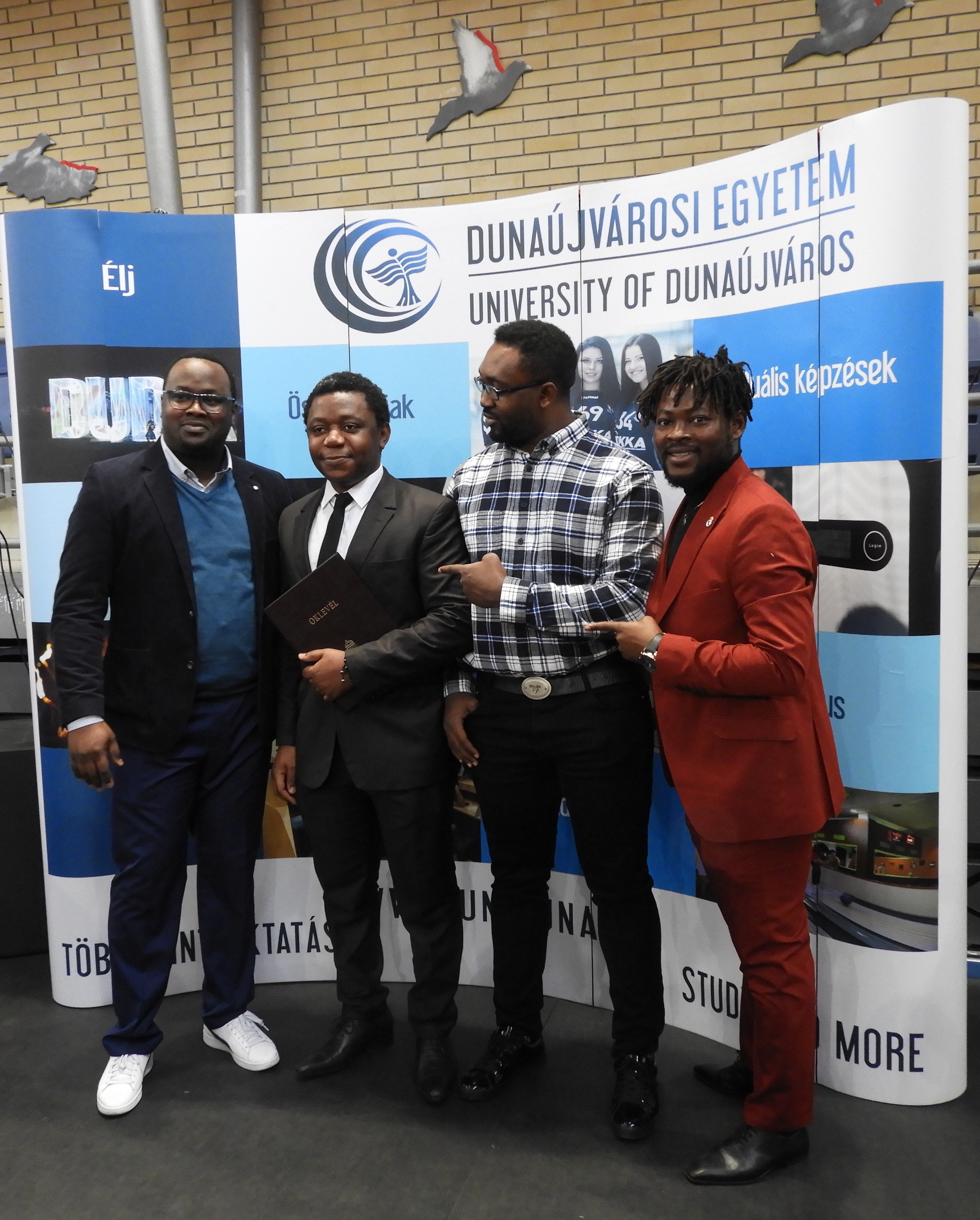 So good to see our alumni students visiting the event and congratulating the fresh graduates