As a new step of strengthening our cooperation with Azerbaijan, an inauguration ceremony was held on the 3rd May at the University library with the participation of representatives from the Embassy of the Republic of Azerbaijan in Budapest, the Azerbaijani-Hungarian Youth Union and the University of Dunaújváros.
The event was opened by Dr. habil Mónika Rajcsányi-Molnár, Vice Rector for Academic and General Affairs. In her opening speach Dr. Rajcsányi-Molnár welcomed H.E. Dr. Vilayat M. Guliyev, Ambassador and Mr. Murad Aslanl, member of the Azerbaijani-Hungarian Youth Union (AYHU). In his speech, the Ambassador expressed his appreciation for the cooperation between Azerbaijani institutions and the University of Dunaújváros, and then Dr. György Ágoston, Vice Rector for Scientific and Research Affairs, reported on the details of the co-operation. Murad Aslanli member of AHYU, the initiator of the project, closed the ceremonial part of the event with his speech and presentation.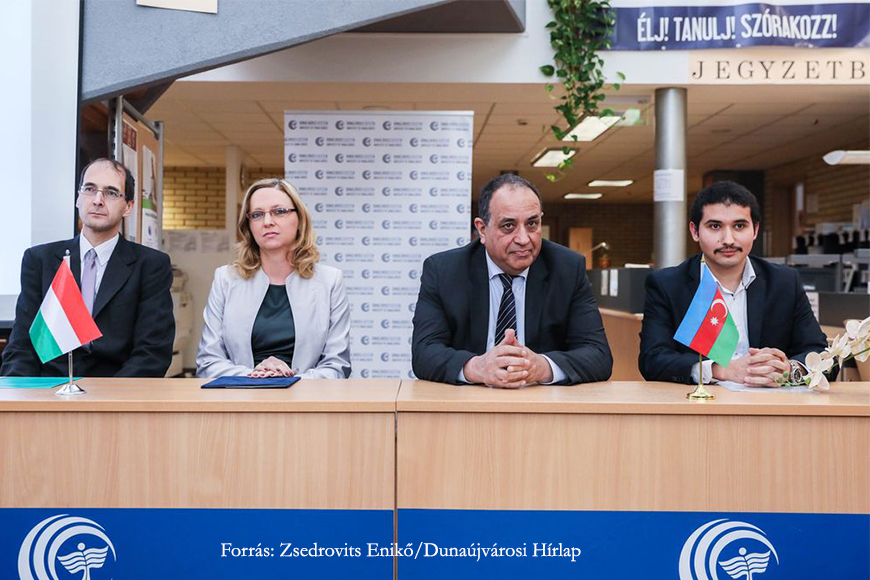 The speeches of the institutional representatives were followed by the signing of the cooperation agreement. The agreement brings mutual benefits to both the Azeri institutions and the University of Dunaújváros.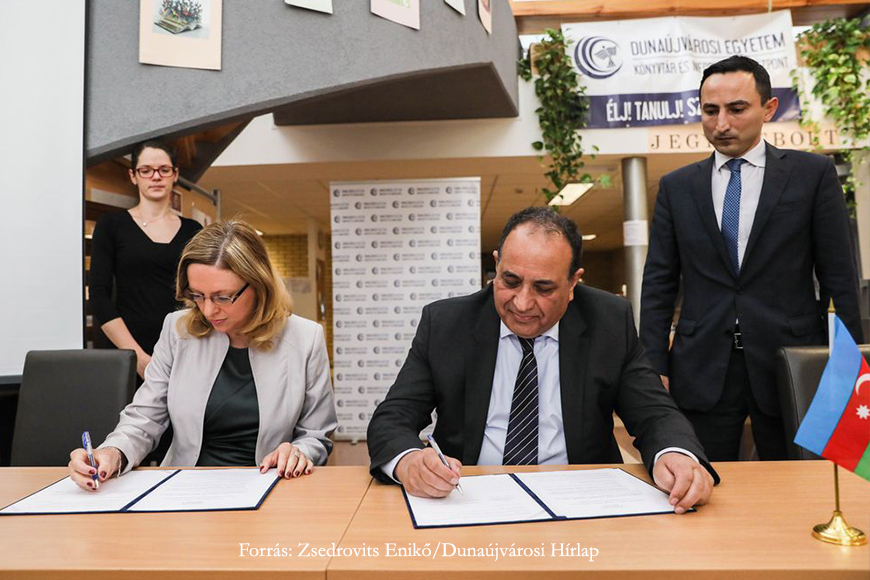 Subsequently, the solemn handover of the book corner and the memorial plaque took place on behalf of Vice Rector and Ambassador. Most of the nearly 150 books in the special collection were written in English and Hungarian, but there are several Russian, German and Azerbaijani publications. Most of the publications are covering engineering and IT topics, but some are about Azerbaijan's history, economy, music, language, and the special Azerbaijani carpet. The collection also includes Azerbaijani folk tales in Hungarian. The Azerbaijani special collection thus created is at the disposal of all library visitors.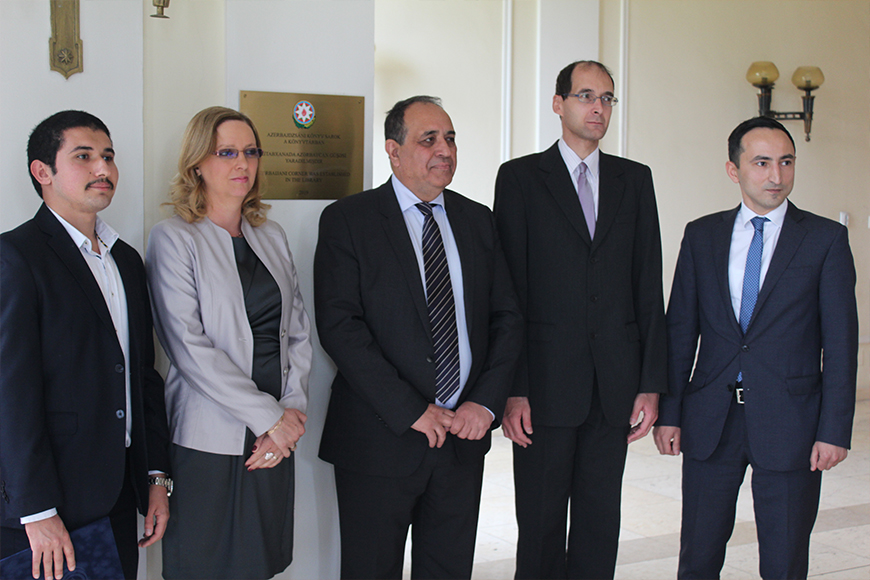 As the closing of the event, the delegates solemnly unveiled the memorial plaque in the second floor lobby of the university's main building, which is now open to International and Hungarian visitors too.