On February 14, 2023, the University of Dunaújváros received a delegation from the Chinese partner office of the Beijing Education Technology Co. Ltd headed by Jing Wang, and one of his colleagues Wenbo Hao.
The cooperation with the Chinese partner company reaches back to a decade and a half. Over the past years, many Chinese students who have chosen UOD have studied and graduated at the university as a result of the successful marketing communication work of the Chinese partner office, and our institution has also gained many Chinese partner universities thanks to the office's work, especially in connection with the institution's BA in Business and Management.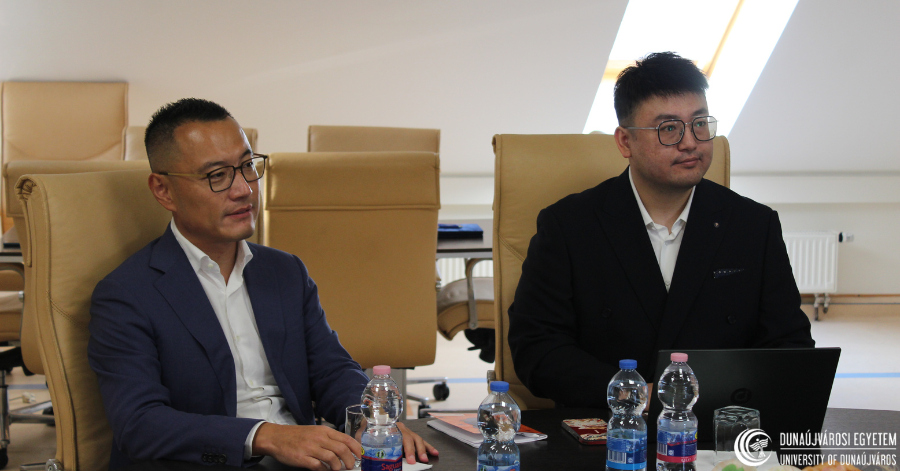 (Mr. Jing Wang and  Mr. Wenbo Hao – Photo: Éva Szerdahelyi - UOD)
The purpose of the current visit is to strengthen the successful long-standing cooperation and to discuss steps to ensure that in the future more students from China will choose our institution as a place for their European higher education studies in many of our different degree programmes.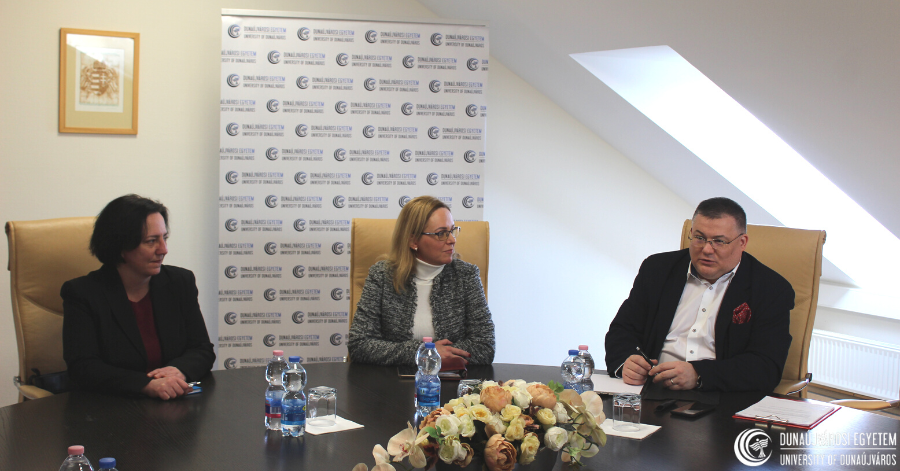 (The delegation was welcomed by Mrs. Edina Szilárdi, Head of International Relations Office, Dr. habil Mónika Rajcsányi-Molnár, Vice-Rector for General and Institutional Development Affairs and Mr. István Szabó, Director General for Nuclear and International Affairs)