On April 22, 2021, Prof. Dr. István Stumpf, Government Commissioner for Higher Education Reform, János Süli, Minister without Portfolio for the extension of the Paks Nuclear Power Plant and Pál Kovács, State Secretary of the Prime Minister's Office for the Maintenance of Capacity at Paks Nuclear Power Plant visited the campus of the University of Dunaújváros.
The aim of their visit was to hold discussion with the Rector about the possibilities offered by the change in the operational model.
"The training structure that responds to the practical challenges of the nuclear industry makes the University of Dunaújváros a strategic player, at both regional and national level"

 
said Prof. Dr. István Stumpf, Government Commissioner.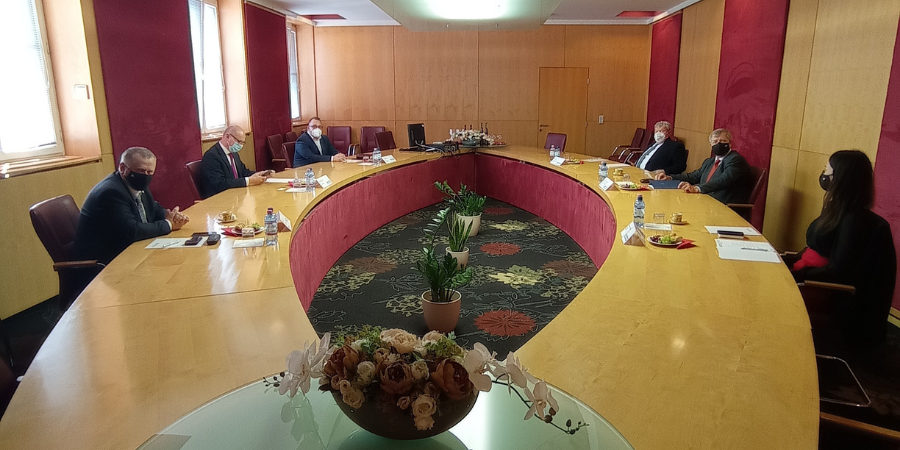 After the meeting, the guests visited the campus infrastructure and the laboratories of the University of Dunaújváros Paks Competence and Research Center (DUE-PKK), currently under development.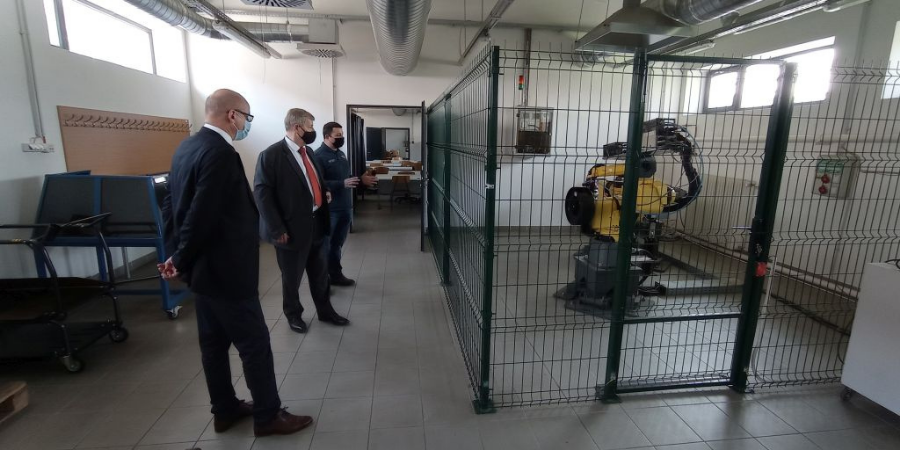 In January 2021, the University of Dunaújváros decided to change the operational model, offering more dynamic development opportunities than before. The Senate of the University of Dunaújváros has put the issue of model change on the agenda several times in accordance with the institutional development plan. The Senate unanimously supported the ideas related to the change of model, the initiation and continuation of conciliation negotiations. As a University of Applied Sciences, the institution seeks close collaboration with industrial companies, which can be facilitated by a more competitive model that provides a more flexible framework than the present one.
In order to achieve the goals set out in the institution development plan, the university management initiated the necessary measures for the model change at the maintainer. The University acted and acts on the opinion of the Senate on the issue of the future of the institution. After the change of model, the university can become an institution that adapts faster to the needs of market participants and provides more modern training for young people than at present.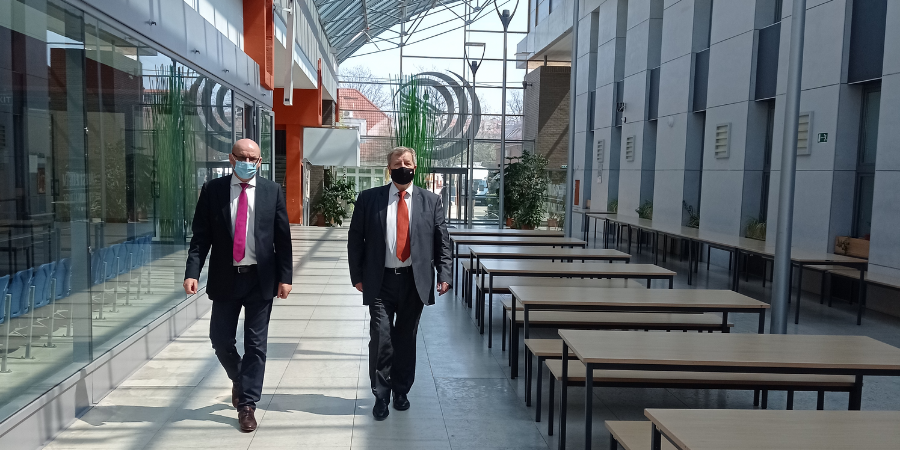 The University of Dunaújváros won the status of an independent higher education institution in 2000, and rose to university rank in 2016. The main areas of training are mechanical engineering, economics, computer science engineering, and now nuclear power plant operation, which are supplemented by media science and specialist teacher training.