Representatives of the Municipality of Leszno town and of our Polish Erasmus+ partner university, PWSZ Leszno visited the Municipality of Dunaújváros and our university on the 13th – 14th May.
In the last year based on the many-year-long good cooperation between the two higher educational institutions of Leszno and of Dunaújváros, a direct communication between the two municipalities has also been started to explore further cooperation opportunities, as a result of which a twin-town agreement was signed in March 2019 by the representatives of the two towns in Leszno.  
On Monday morning the Polish delegation was accepted and greeted warmly by Mr. István Gombos, deputy mayor in the Ceremonial Hall of the Main Building of the Town Hall.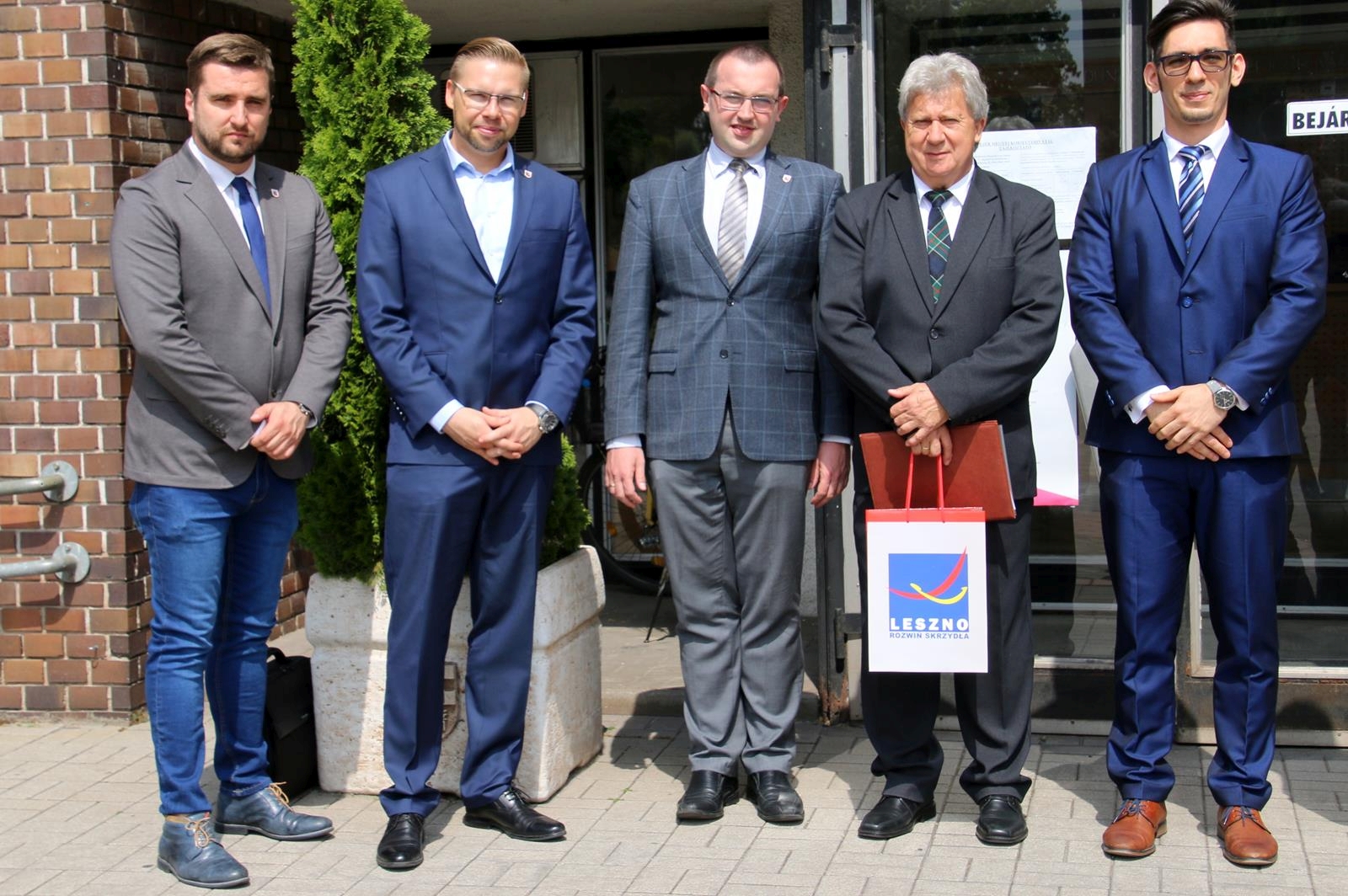 The main points of the meetings at the Dunaújváros Mayor's Office included the extension of working together on the areas of education, culture and sport, collaboration between the futsal teams and the museums of the two towns. The Polish guests were also invited to a city-tour, as a part of which they got an insight into the sport developments of Dunaújváros (such as the Handball Hall and the Stadium), they could get to know the architecture of the town from the 1950-ies, 1960-ies, and paid a visit to the Intercisa Museum, too. Negotiation was started in order to detect cooperation between the technical secondary schools in Leszno and the Bánki Donát Grammar School and Vocational Highschool, too.
On the 14th May, on Tuesday on Monday PhD Piotr Jóźwiak, Deputy Mayor made a lecture with the title of "Defamation in mass media (Polish perspective)" for the students of the University of Dunaújváros.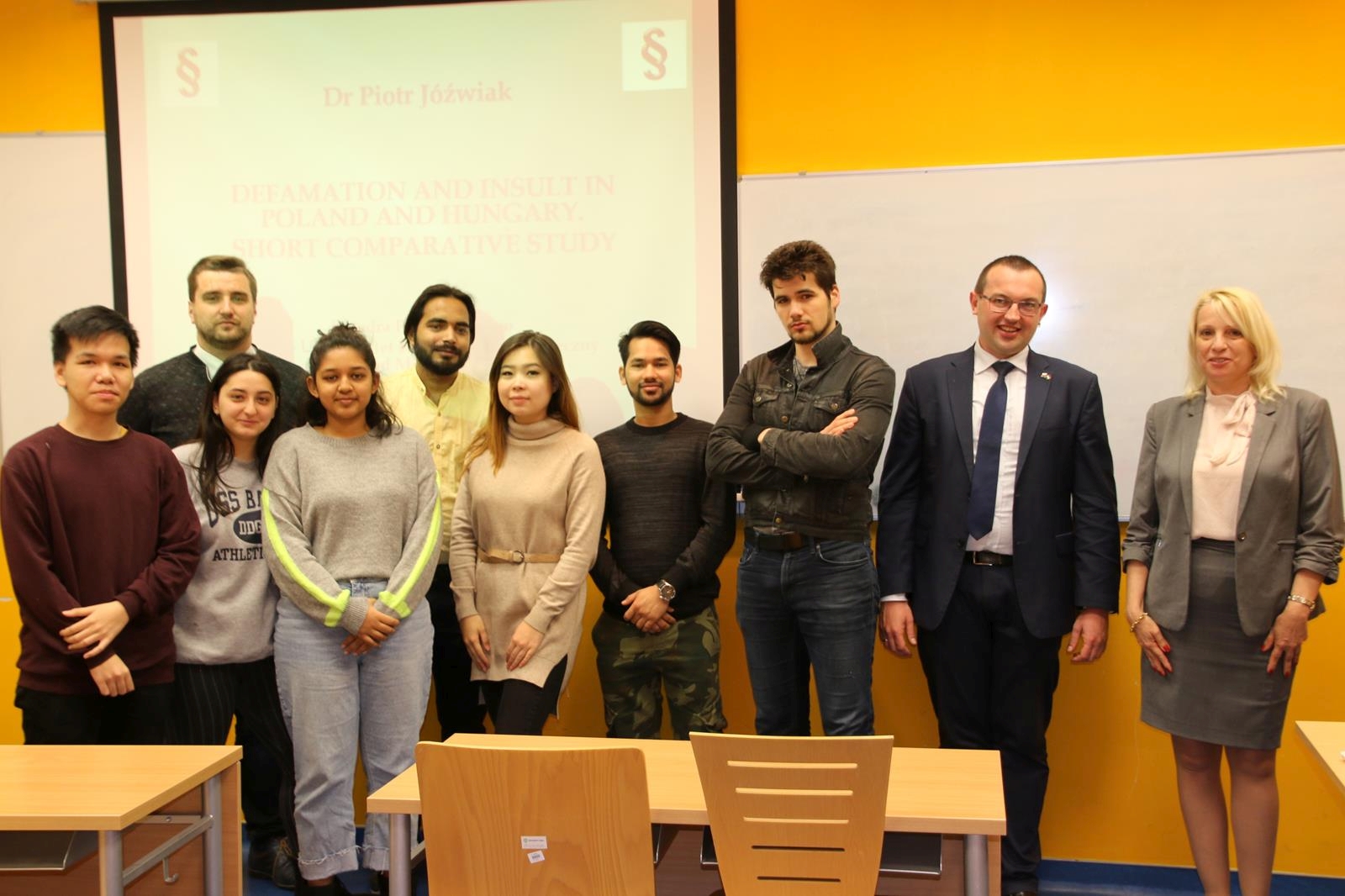 Mikolaj Zgainski, the Head of the International Office Jan Amos Komenski State School of Higher Vocational Education morning also participated in the workshop of the International Staff Week of the University of Dunaújváros, and gave a presentation in the topic of "Services available for international students at the home university" to the international guests from the partner universities of the University of Dunaújváros arrived from countries, such as Azerbaijan, Belarus, Kazakhstan, Tunesia, Portugal, Ukraine, Russia.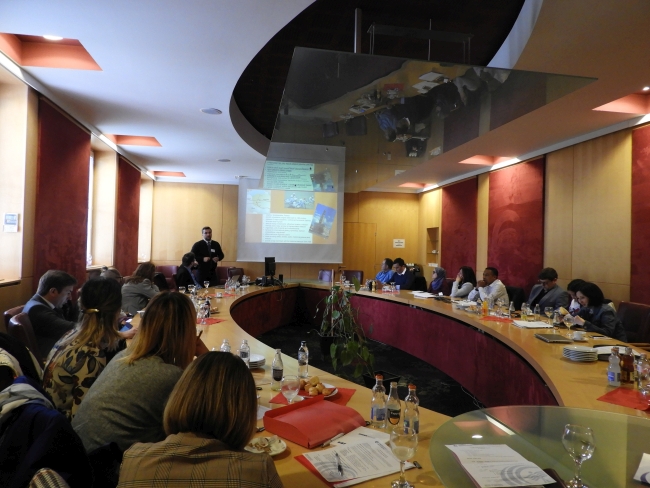 The members of the Polish delegation from Leszno were the followings:
- Representatives of Leszno Municipality:
PhD Piotr Jóźwiak - Deputy Mayor of the town of Leszno, 
Marcin Czwojda - lawyer, city councillor;
PhD Michał Peljan the president of the Think Thank "Leszczynski Instytut";
- Mikolaj Zgainski - Head of the International Office Jan Amos Komenski State School of Higher Vocational Education in Leszno,
- Grzegorz Kapitan - Head of the MOS Leszno - institution which is responsible for sport of Young people in Leszno Region.