Although the building was completely renovated back in 2013 by the members of the Student Union of the College of Dunaújváros, they accordingly felt the time for change. Since the last renovation, the institution has developed into a university in 2016, so the current Student Union has embarked on a big project.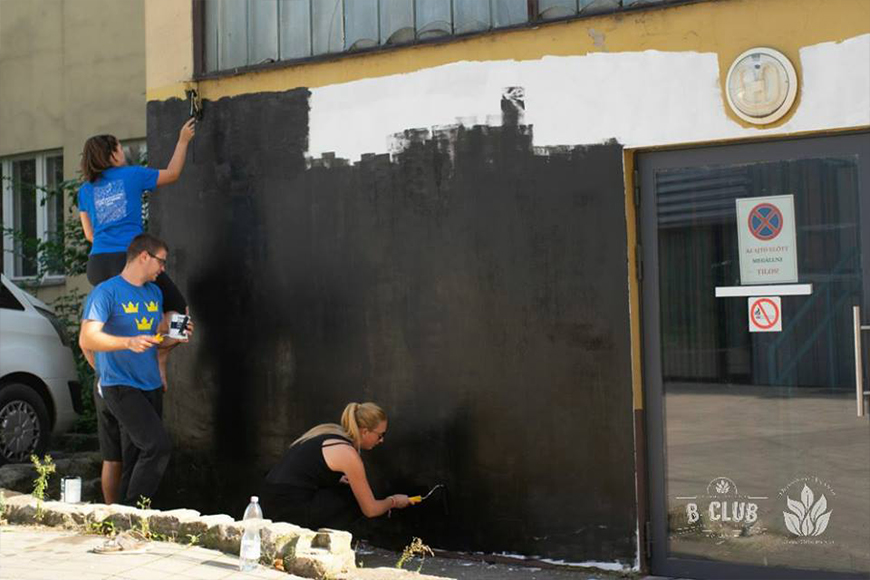 The "B" building of the school, also known as B-club, is home of most events, parties, gatherings that are connected to the university's students. These programs are not only organized by the Student Union, as the building can be rented for private events, and the gatherings of the tradition keeper students are also kept here in a separate room on the floor of the building.
The works started in May 2018 with a student's survey that contained many issues such as the topic of the parties and the state of the building. The summary of the results and the draft renewal based on them were presented to the university top management. The joint agreement was reached, that was initiating the Student Space Development Project.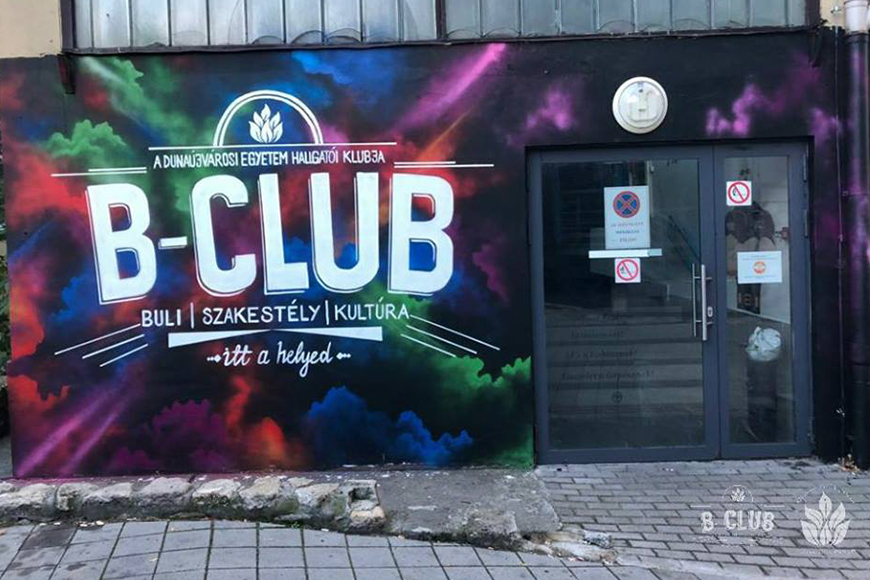 The first step was to change the building externally. It was necessary to paint the surface around the door as the old Student Union logo was still visible. The new design is projected to be youthful and striking. The new painting of the front were created and designed by Gergő Nagy, a young local artist. Actual works and material purchases started in September. At this time, the front wall section was completed with the recently renewed and completely redesigned B-club logo.
 Designing the side wall took more time, but in October its painting has also started. The idea is very simple: keep going on with the design of the front wall, but in the theme of the Student Traditions of Selmec. Those who have a little bit of knowledge about the university's traditions will soon see that the colors and the crests of the majors are painted in the order of the establishment of them (Metallurgists, Mechanical Engineers, Information Technologists, Technical Teachers, Economists, Technical Managers, Humanists). In the middle the carriage named Leopold appers.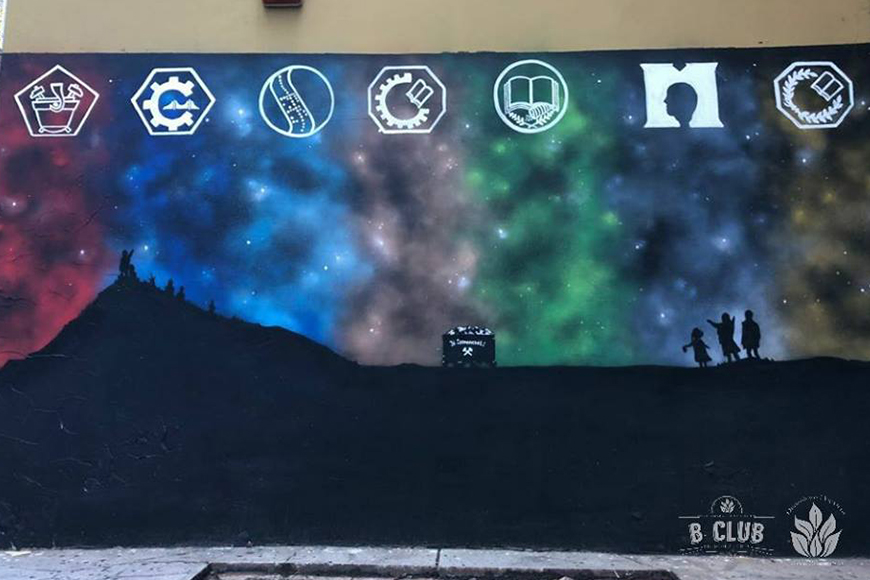 And it's not nearly over yet! Although the renovation of the exterior walls has been completed, the project itself is much larger than this. The draft will include the move of the Valéta Commission Room from the upstairs to the ground floor to create a new cinema room in its place. After renovation of the walls and the purchase of the furniture, the club will also be available to rent for everyone. In addition, the inner walls have not been forgotten; in detail, they will also be refurbished. Based on the responses of the questionnaire, some game tools (table soccer / darts, etc.) will also be purchased.
The full set of pictures taken during the renovation can be found in this Facebook gallery here: https://www.facebook.com/pg/BclubDUE/photos/?tab=album&album_id=2006796052876239.