The University of Dunaújváros was the host of the IV. International Economic and Business Congress, what was held on the 28th and 29th June. The conference was established with the cooperation and support of the Turkish-Hungarian Businessmen Association.
Before the conference, dr. habil István András, rector of the University of Dunaújváros, dr. Mónika Rajcsányi-Molnár, vice-rector and dr. László Balázs, director of the Institute of Social Sciences received a delegation of the organizers and several university leaders. The discussion also focused on making closer links between universities.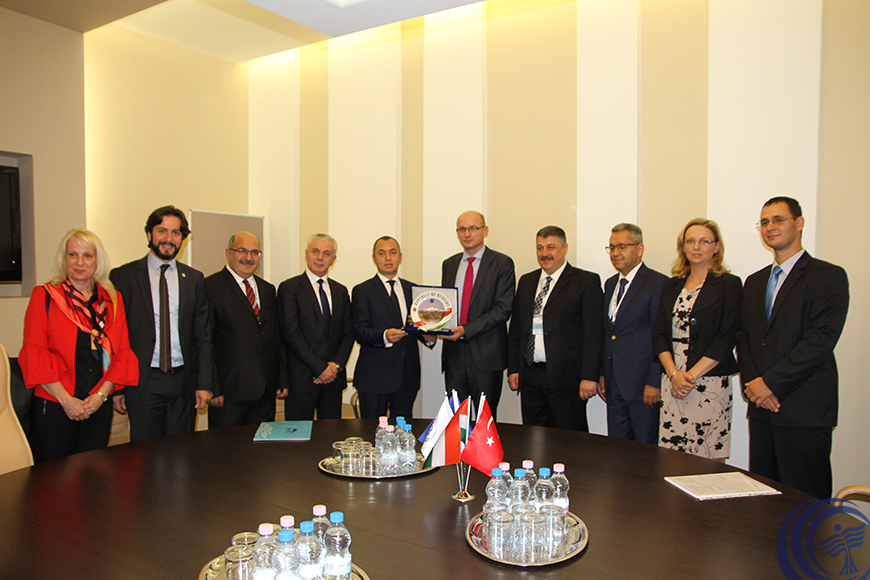 After the meeting, the International Economic and Business Congress / ICEB'18 /, which was held for the fourth time in cooperation with researchers and business leaders from Turkey and representatives of 19 other nations, began.
The two-day conference is visited by several renowned professors from different universities and more than 100 scientific studies are presented. The event also plays an important role in strengthening cultural relations between participating countries, in addition to promote scientific research and catalyzing academic cooperation. For more information about the congress, visit www.icebconference.org.