University of Dunaújváros does not forget about its alumni, in the middle of May we had our annual Alma Mater meeting.
Each year former students of the institution are welcome to return to their Alma Mater (Latin phrase for university or college), so old friends can reunite and remember the years spent together. This year's event was special as every tradition keeper were invited to attend the meeting not only those who graduated 10-20-30-40 years ago.
The registration for the event was started at the building "A". At the same time, a Beer Garden was opened at the Campus. Nearly 450 people attended the Meeting this year. After the successful registration, Krisztina Lászlóné Kenyeres the University's Director of Education officially opened the event. The opening speech was followed by the dinner. Short after dinner at 18.00 the official ceremony of tradition keepers (called "Szakestély") has started what was opened by Dr. Kiss Endre's speech.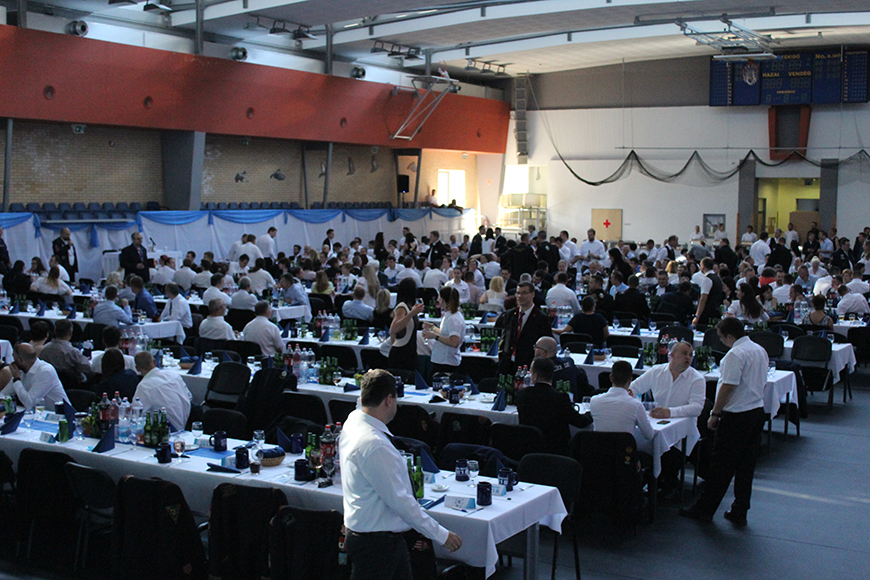 The ceremony had a good atmosphere, enormous space of the gym was filled with the sound of the traditional Selmec songs sung by attendants. The organizers hope that every attendant had a great time. See you in 2019 as well.