Did you know that which country has been called as the "Land of Fire" for centuries? Were you aware of that a kind of oil coming from the ground can be not just fossil fuel but a healing material? Have you ever wanted to know more about the natural beauties, the architectural uniqueness and the egzotic cuisine of Azerbaijan? On the 26th April, in the frames of the usual monthly gathering of the International Club of our university the participants had the opportunity to get to know the colourful country of Azerbaijan, which was the subject of the presentation of Rufat Aghayev, an Erasmus+ KA107 part-time student of our university from the city of Ganja, Azerbaijan.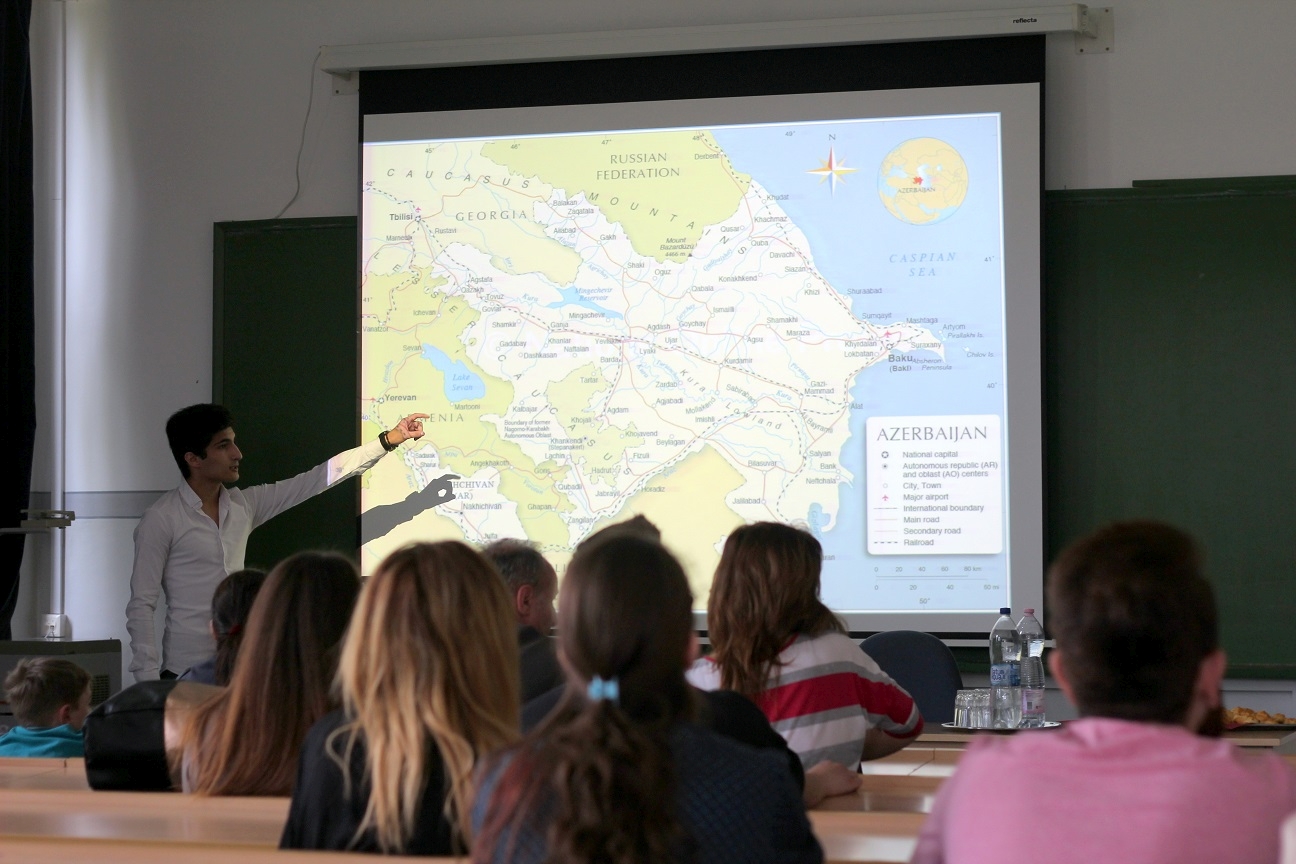 Sanaa El Alaoui, a Stipendium Hungaricum student from Morocco did the second presentation, in which the participants could see a film (directed by Sanaa's father), that introduced the habits, the culture and the way of thinking of the nomadic desert-dwellers of Morocco, and let us have an inside view of  the social and family relationships of people living in a harsh natural environment.
The International Club DUE is a forum where Hungarian and Foreign university students and local high school students can meet each other and exchange information and ideas about their countries and cultures. Club meetings are held on the last Wednesday in each month from 5 pm. This was the last reunion of the International Club before the end of this academic year. Everybody who is open to meet and communicate young people coming from different cultures is kindly welcome to participate in the programs of the Club after the summer vacation time the last week of September.