5th meeting of the International Club DUE, 29th March 2017
Have you ever challenged yourself by repeating a tongue-twister in Hindi language? Well, participants of the 5th International Club DUE had the chance to face this challenge, and beside this they could learn interesting facts about the second most populous country, India. Mohammed Amer Pasha, Stipendium Hungaricum student from India presented his home country with special emphasis on religion, spoken languages, biggest cities – and the country's very rich cultural life. Participants got a glimpse of the cultural stronghold of the modern India: Bollywood, one of the largest film producers in India.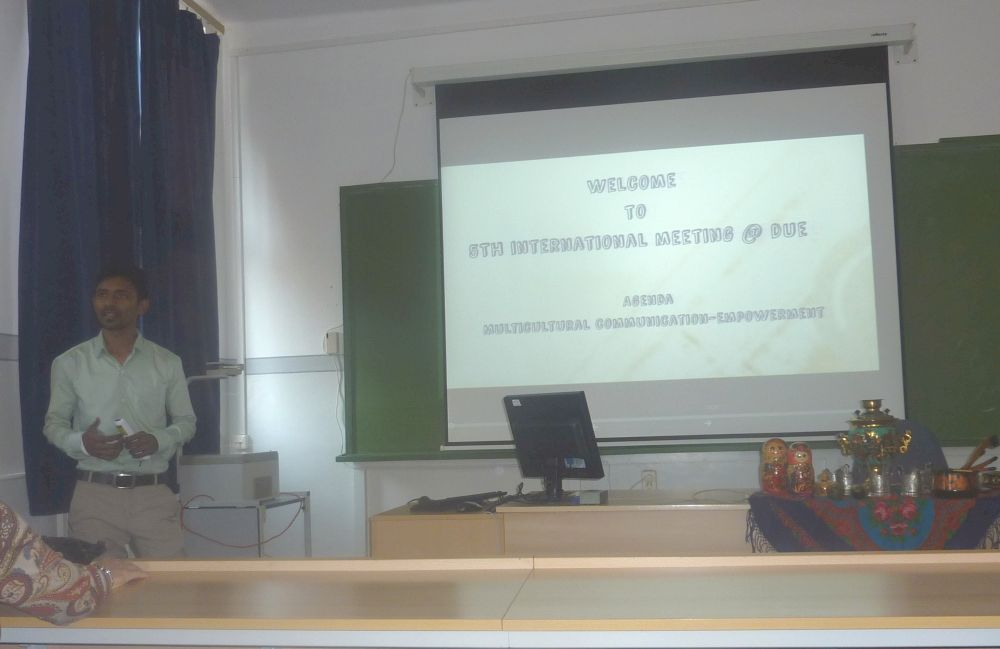 Our second presenter, Polina Oleneva, exchange student from Ural Federal University in Russia, tried to show some yet unknown faces of Russia. During her presentation "Crush stereotypes about Russia" she endeavoured to prove that Russia is not only a monumental and historic country with great political power, but also a more and more modern country with lively culture, a place where young generation of the 21st century can feel at home.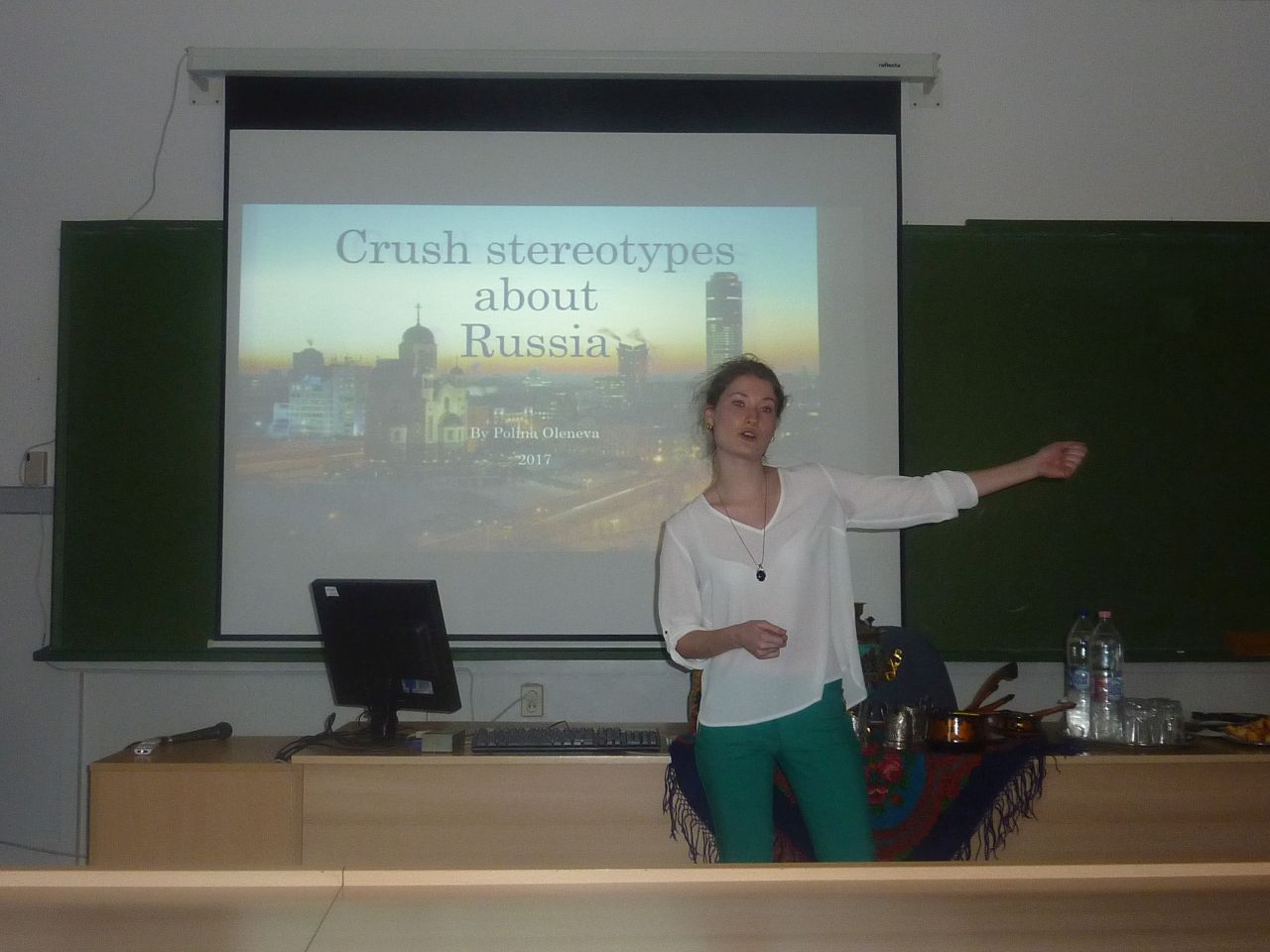 The International Club DUE is a forum where Hungarian and Foreign university students and local high school students can meet eachother and exchange information and ideas about their countries and cultures. Club meetings are held on the last Wednesday in each month from 5 pm.