How many spoken languages are there in the world? What spoken languages are there in Morocco? Which are the most beautiful places in Ivory Coast? 
The participants of the International Club DUE could receive answers to these questions.
Orsolya Bartal, organizer of International Club DUE, believes that it's a great opportunity to get to know each other's countries, cultures, mentalities better and to improve multicultural communication skills for the potential future university students (Some students visited the meeting from Bánki Donát Secondary Technical School and from other secondary schools, too).
On the last meeting of the Club on the 22nd of February the first speaker was Cedric Guede from Ivory Coast who held a presentation about his home country. Cedric told us briefly about the history of Ivory Coast, and about the places in country that "must be seen".
 "Abidjan is the former capital and largest city. The architecture is very modern. There are not many old buildings. Abidjan comes as a pleasant surprise for many visitors", said Cedric.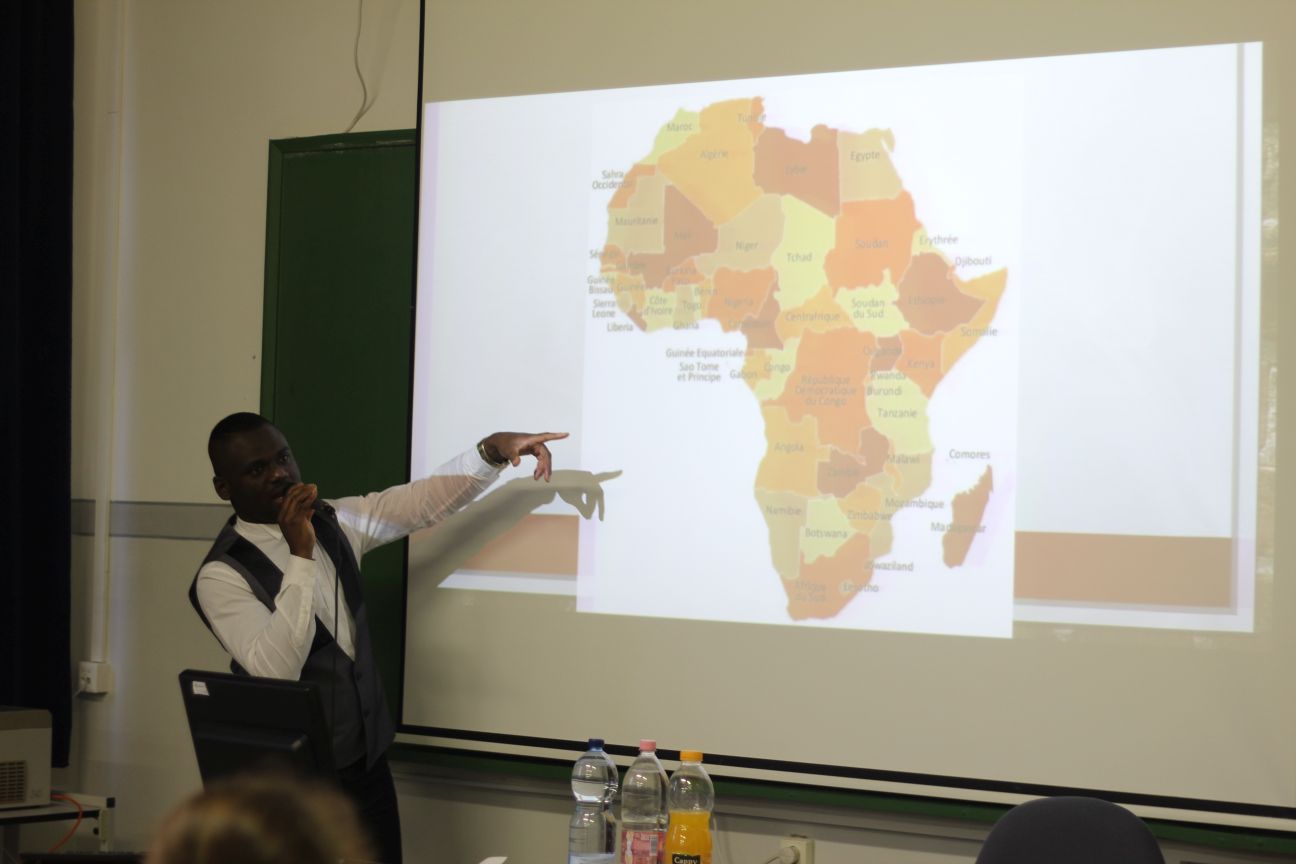 The second speaker was Jaouad Abdouss from Morocco, who told us about specific languages in his home country and made it possible to listen to the pronunciation of unique languages.
The participants had the opportunity to have a discussion with presenters, to ask questions in English. In the frames of "International Club" University of Dunaújváros provides possibility to Hungarian and international students of the university and of local secondary schools to improve their English language skills.
At the the next Club meeting (on the 29th March) we will have the opportunity to get to know and learn more about Russian and Indian cultures.
The International Club DUE is a forum where Hungarian and Foreign university students and local high school students can meet eachother and exchange informations and ideas about their countries and cultures. Club meetings are held on the last Wednesday in each month from 5 pm.
Article by Polina Oleneva, Erasmus student from Ural Federal University