Dr. László Balázs, Vice Rector for Education, and Katalin Gyöngyössy, Director of International Relations, participated in the China-ASEAN Cooperation Week in Guiyang, China, 28-30 August 2023.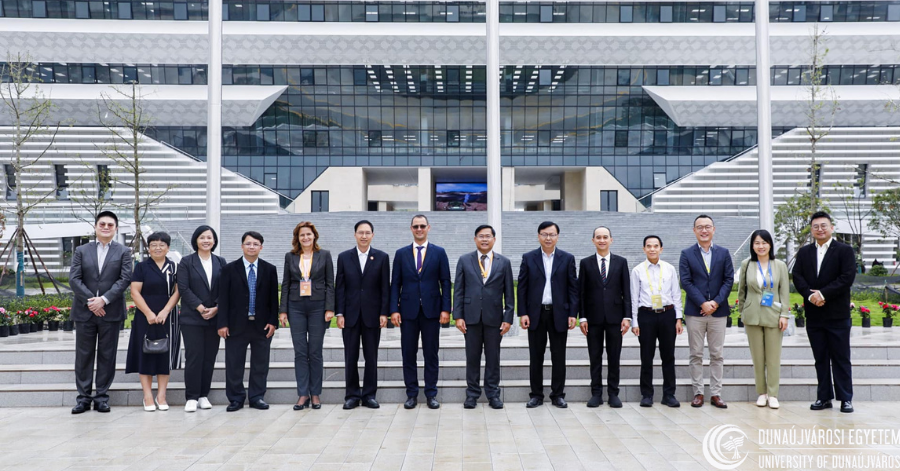 Prior to the programme, they visited the new Chinese office of the University of Dunaújváros in Beijing, where they had a discussion with Jing Wang, the head of the Chinese agency, and his colleagues about the latest developments, further MoE (Ministry of Education) approved 3+1 education programmes and the events to be expected this week. The primary objective of the visit was to establish cooperation with Guizhou Light Industry Technical College in China (GLITC), particularly on the E-Commerce training programme. This programme enables graduating students at GLITC to complete their final year of the bachelor's degree programme at the University of Dunaújváros and subsequently receive their diploma. This new cooperation will further expand enrolment opportunities and open up new educational opportunities for Chinese students in UOD courses. This cooperation is also an excellent example of UOD's commitment to global educational relations and the promotion of academic excellence.
,,Both institutions look forward with positive anticipation to joint academic work in the future, as well as the potential for collaboration in e-commerce education."
The Education Forum and Fair was organised by GLITC, with which the University of Dunaújváros has been partnering for more than 7 years. During the event, the Rector of the GLITC welcomed the representatives of DUE and invited the guests for a campus walk, during which they could visit both the old and the new campus facilities. About 300 participants from more than 50 institutions were invited to the "Asian Education Week and Forum". From Europe, only the University of Dunaújváros participated in the event.
The event also included a fair, which provided an opportunity for institutional networking. The UOD stand was set up by colleagues from the Chinese agency with impressive photos of the university.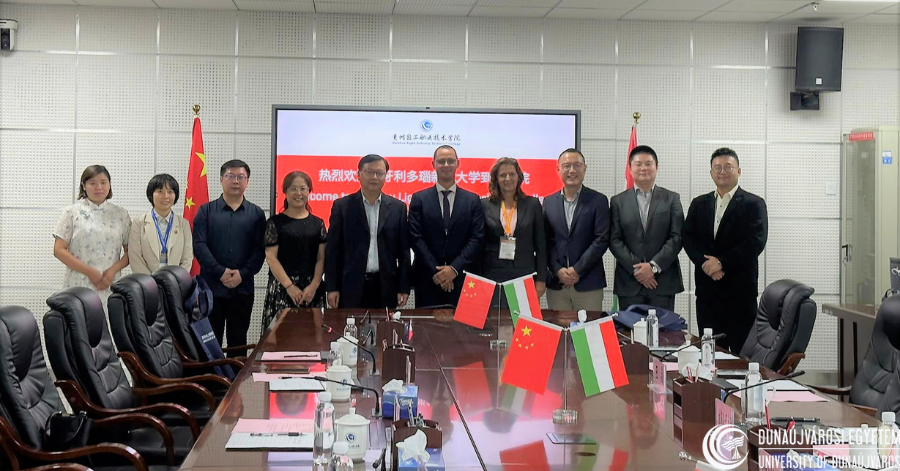 The partnership with the Chinese agency dates back 15 years. The cooperation has resulted in a significant number of Chinese students at the University of Dunaújváros. The August visit is expected to further strengthen the relationship and develop fruitful new educational programmes.