In keeping with tradition, the Opening Ceremony took place on the second day of the Freshmen's camp. 1st of September this year.
Among the guests of honour at the event were János Süli, Chairman of the Board of Trustees of the Foundation for the University of Dunaújváros; Dr. István András, Rector of the University of Dunaújváros.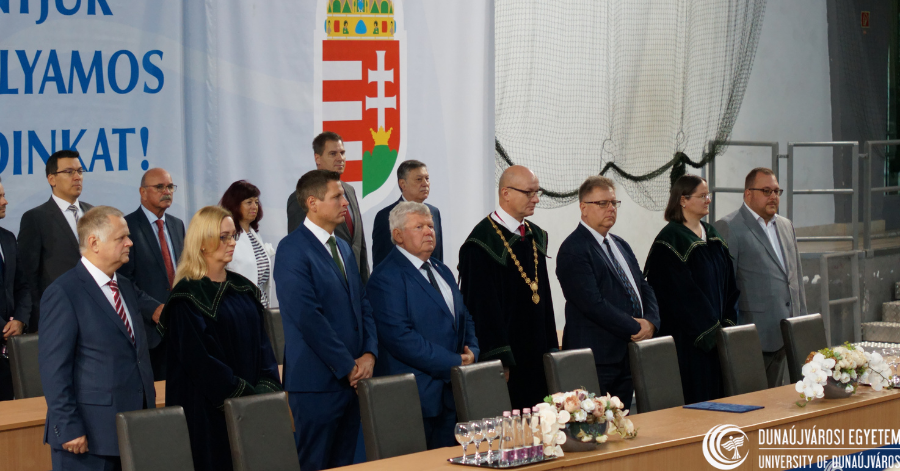 The festive programme was followed by a welcome speech by Dr. István András, Rector of the university.
In his speech, he stressed the high number of students and the fact that the results of the school-leaving examination should not close doors to further education, which can be an opportunity for young people who want to learn. Among the measures to increase the number of students, he mentioned the expansion of the capacity of the rooms, the introduction of entrance level assessment and the launch of catch-up courses, which UOD intends to use to avoid student drop-out.
After the swearing-in ceremony of the first-year students, Sándor Döbröczöni, President of the Student Union, shook hands with Dr. István András Rector on behalf of the now university citizens.
We welcome all freshmen to the University and wish them a successful semester!