On the 22nd of August 2023 the delegation of the National Dong Hwa University of Taiwan visited the University of Dunaújváros.
The delegation included the following persons:
Dr. Wei-Ming Chen, Dean of the Office of Library and Information Services, Professor of the Department of Information Management;
Dr. Wei-Che Chien, Professor of the Computer Science and Information Engineering; and
Ms. Hua-Pei Chiang, Senior Assistant Vice President, Network & Technology, Far EasTone Telecommunications Co., Ltd.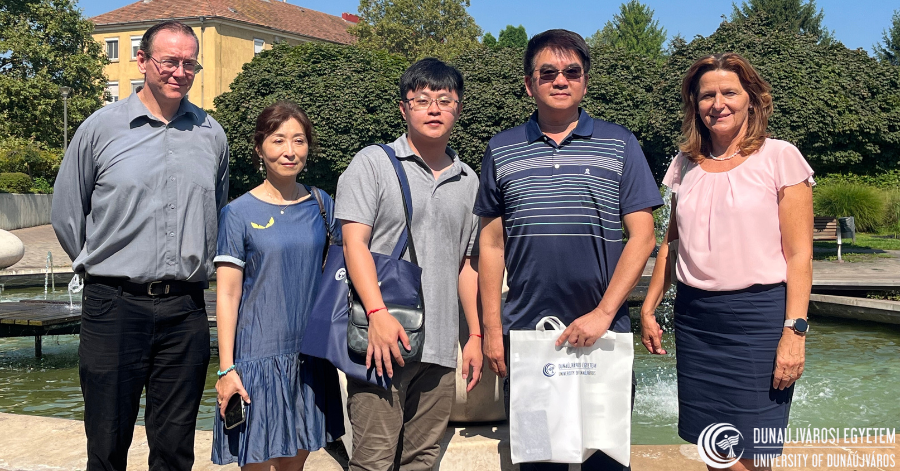 This was the first introductory visit of the partner university at our institution. The visitors were welcomed by the representatives of the International Relations Directorate and of the Informatics Institute of UoD.
During their program in Dunaújváros the guests had a campus tour to see the educational infrastructure of the university, and following a mutual presentation of the two higher education institutions' educational program ranges and IT research areas, discussions were launched to explore possible educational and research collaborations.