The last International Club event of the semester was held on 24 May 2023 at the University of Dunaújváros, with interesting presentations about 2 Erasmus+ BIP programs.
Within the framework of the Erasmus+ programme, 9 DUE students in Business Administration and Management BA program had the opportunity to travel to Nysa, Poland between 24-28 April 2023. During the one-week programme, our students worked in groups with their Polish and German counterparts to complete tasks, for which they acquired the necessary background knowledge in joint online classes held by teachers from the 3 participating institutions (University of Applied Sciences in Nysa, Hochschule Mittweida and UOD)  prior to the trip. At the afternoon event, the presentation was given by Kitti Hethési, a graduate student of Business Administration and Management, assisted by Martin Ihász, Loránd Janisovszky and Titusz Takács.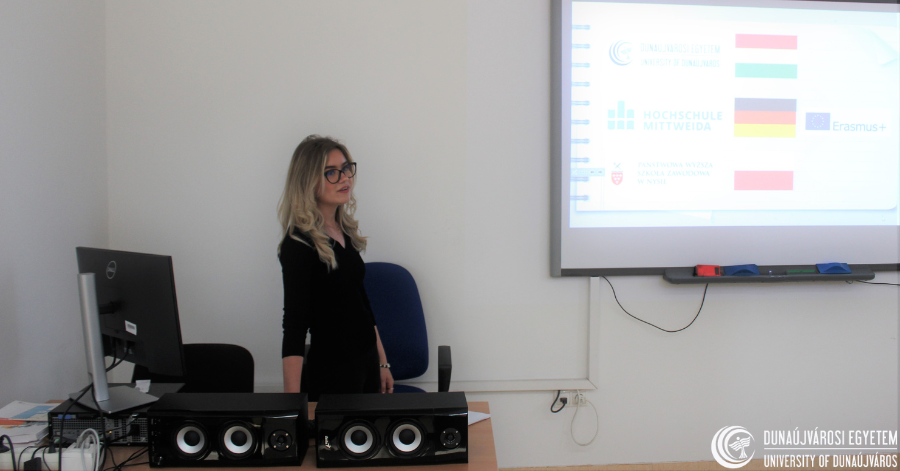 Our Polish partner university, the Jan Amos Komensky University of Applied Sciences in Leszno, hosted students and lecturers from DUE and the Dutch Saxion University of Applied Sciences at a project week organized between 15-19 May. During the spring semester, 8-8 students from the three institutions participated in a joint online International Marketing course, which ended with a week-long project week in Leszno, Poland, where they took advantage of the Erasmus+ BIP programme to develop ideas for marketing communication for C&C Partners in Leszno in mixed Polish-Dutch-Hungarian teams. The University of Dunaújváros was represented by 4 students of Mechanical Engineering and 4 students of Business Administration and Management. Of these students, Zsolt Tisóczki and Ákos Bánki-Horváth, third-year mechanical engineering students presented the project week.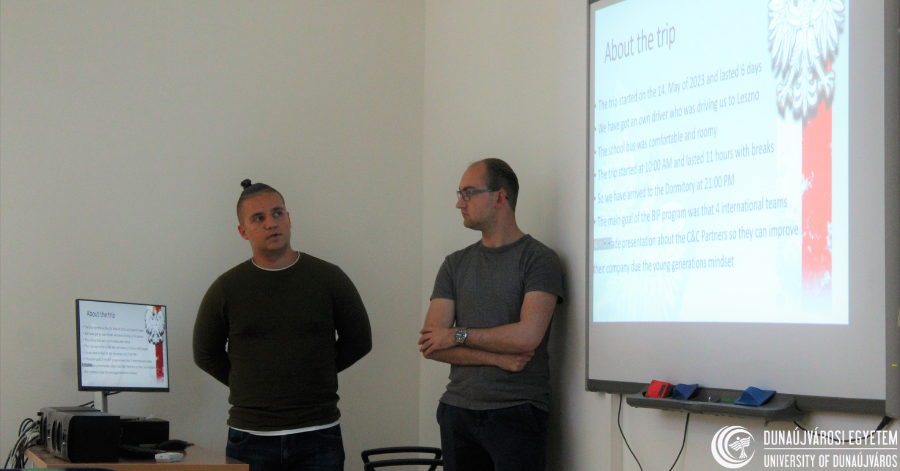 IClub DUE is a series of events where participating high school and university students can listen to presentations in English on a variety of topics. The event is open to the public, so if you're interested, let's meet up next time – in September 2023!