On the 8th of December we had our yearly pre-Christmas party held – especially – for our international students.
The evening started with a welcome speech by the head of international office, and then the first program took place, which was a KAHOOT quiz about Christmas.

The following program was also a KAHOOT quiz, but this time football and the World Cup were in the focus. For both quizzes, the first 3 groups earned gift packages.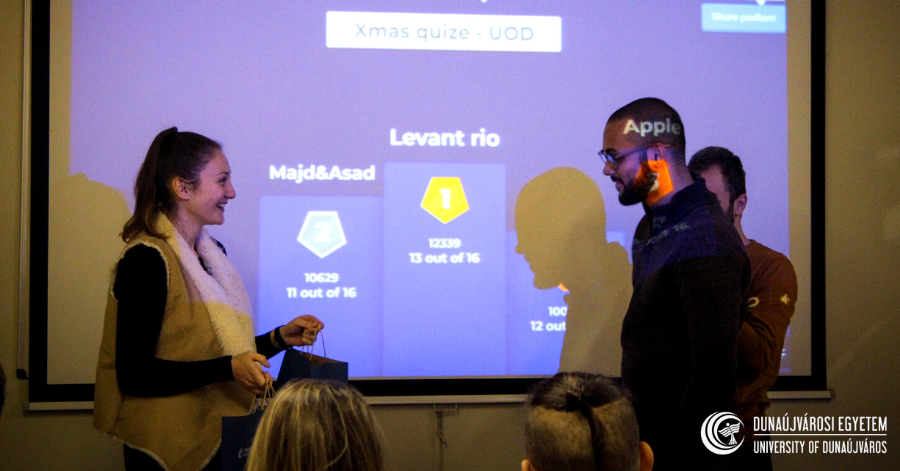 After the games, the party continued with a little "free time", so the students could have conversations and eat "bejgli" – that's a Hungarian specialty with walnut or poppy seed filling, which Hungarians always eat during Christmas time. Meanwhile, students who brought presents participated in the game called "White Elephant".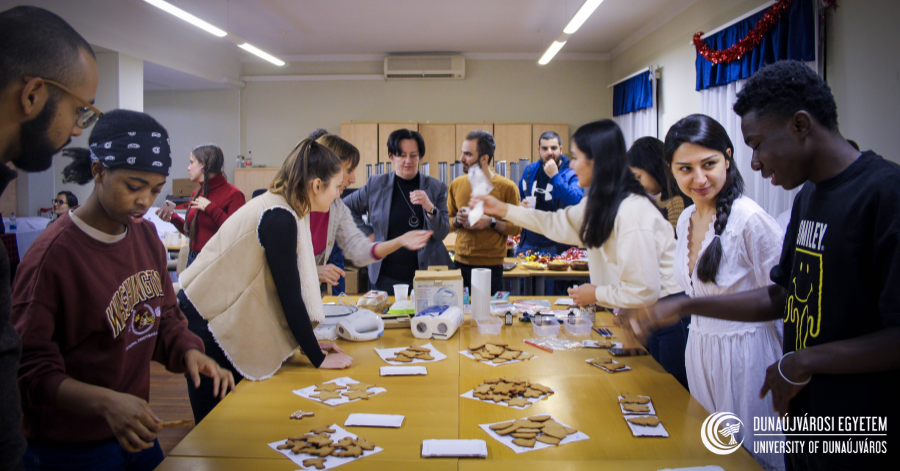 This was followed by gingerbread decoration, where the participants could decorate the pre-made gingerbreads as they wished, with any colors and patterns. After they finished everyone could keep or eat them. Flag decorating was among the popular ideas.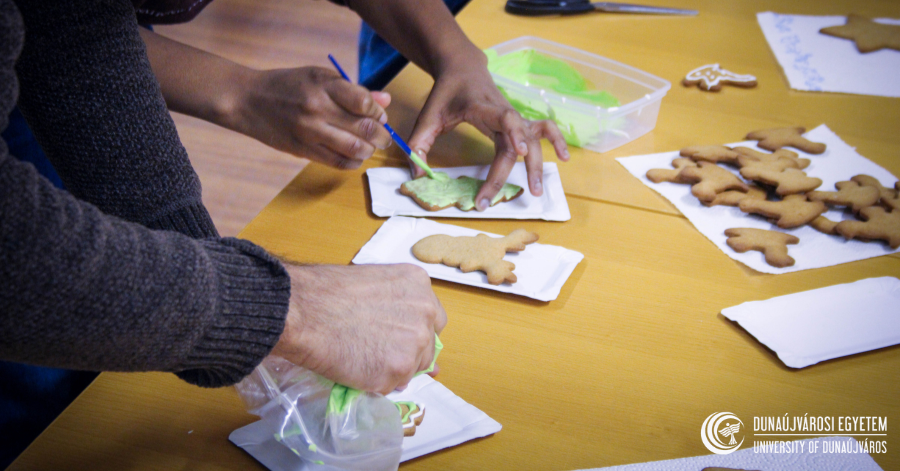 The party also ended with conversations between everyone, and light Christmas music in the background.

It was a wonderful evening with great vibes and even greater students. We really enjoyed the time spent with all of you and hope to see you and everyone else next year.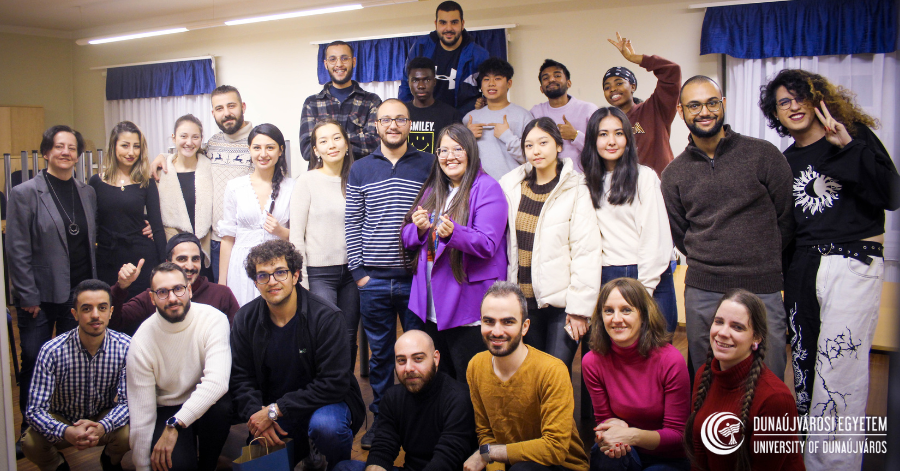 The University of Dunaújváros and the International Office would like to wish you all a Merry Christmas!