On 23 November 2022 the annual Stipendium Hungaricum Welcome Event was held at the Radisson Blue Béke Hotel, Budapest.
The aim of this ceremony is the official welcome of the new scholarship holders from all around the world. During this event, the new Stipendium Hungaricum Scholarship Holders have a chance to understand more about the culture and habits of Hungary, as well as to get to know their fellow scholarship holders better.
Opening speech of the event was told by Mr. Miklós Lengyel Deputy Secretary of State of the Ministry of Foreign Affairs and Trade. After the speech of the Deputy Secretary of State, the leaders of the Tempus Public Foundation welcomed the new scholarship holders and their companions. The highlight of the event, just as last year, was the presentation of the winners of the Stipendium Hungaricum Student Excellence Award.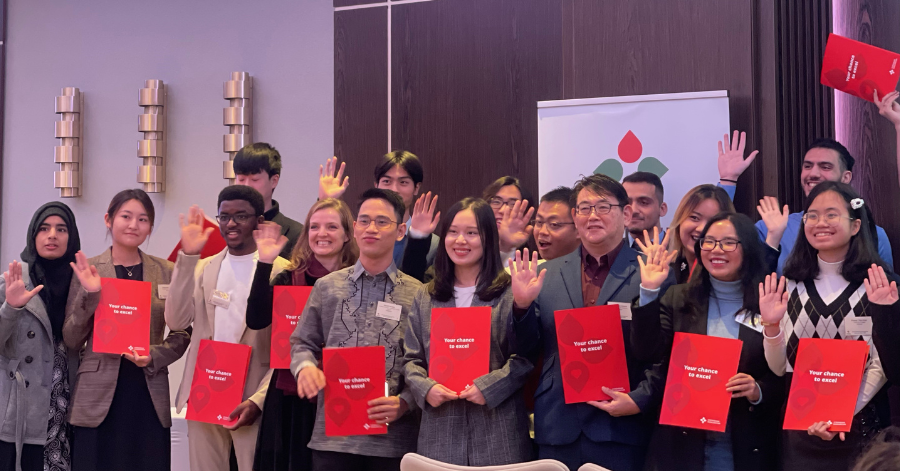 SH Student Excellence Award is given for those SH Scholarship holders who have achieved outstanding academic performance and contributed the most to the community of their university and the scholarship program. This year's awardee from the University of Dunaújváros was Mr. Takahiro Fujiwara, who's a third-year student in the field of Computer Science Engineering. The University's 1st year scholarship holders were represented by Salma Benzaid, from Morocco.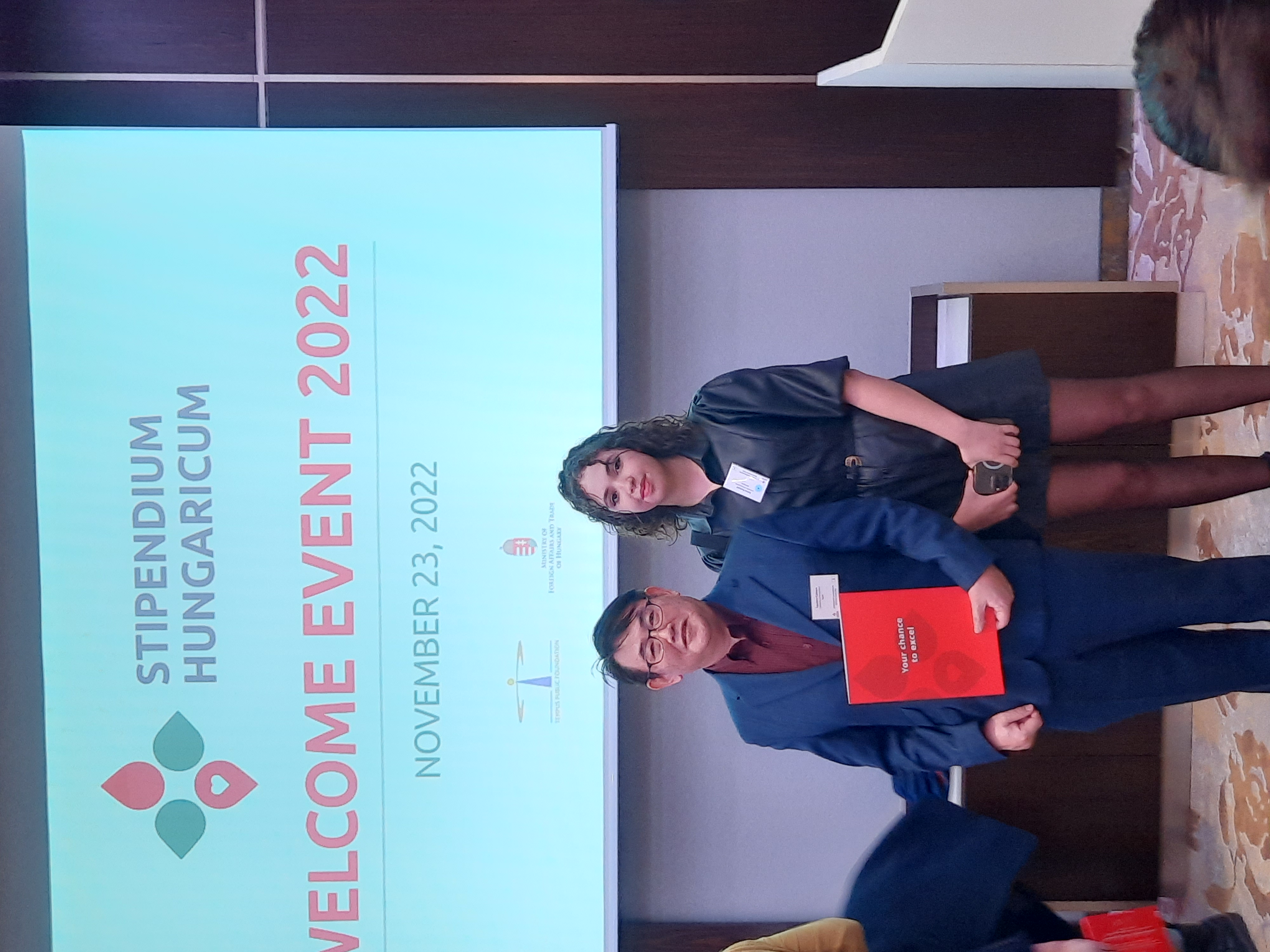 Takahiro Fujiwara and Salma Benzaid at the Welcome Event
The rest of the afternoon was dedicated to a guided tour of the city and an intercultural workshop guided by the Tempus Public Foundation.
On behalf of the University of Dunaújváros, we would like to congratulate on every award winner scholarship holder especially to Mr. Takahiro Fujiwara, and we also warmly welcome our New Scholarship Holders!