Excursions are great occasions for our international students to gain a better understanding of Hungarian culture, they give the opportunity to discover numerous Hungarian towns and cities - a great way to familiarise themselves with Hungary's rich cultural heritage.
Enthused by the success of the first occasion, the International Office organized the second autumn excursion on 11 November 2022. This time we set forth on a journey to the north-western part of the country to visit the historical city Centre of Győr and very famous Archabbey of Pannonhalma.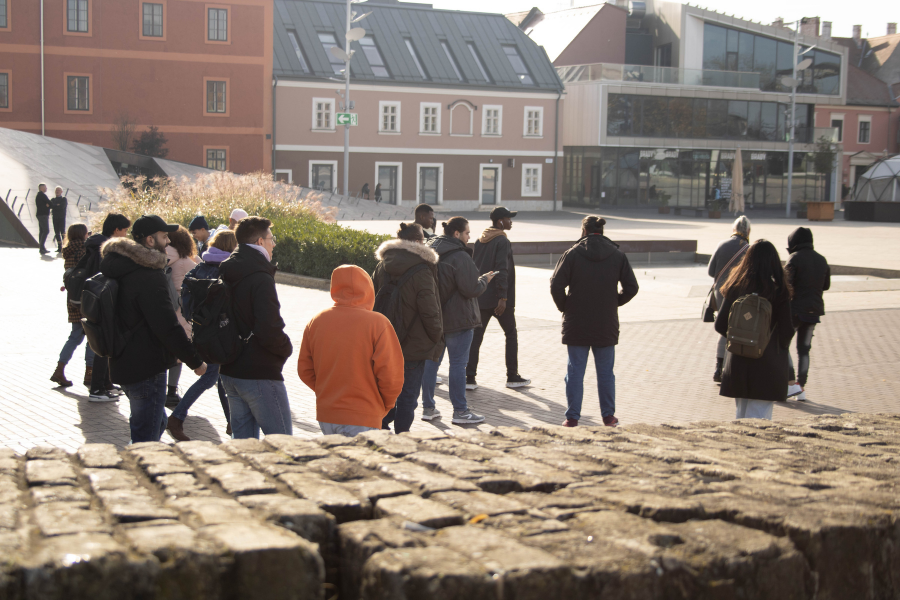 The first destination was Győr with a guided bus tour of the city, where the students could learn about the history of the city and see the most important buildings and factories. After the hour-long sightseeing bus tour, the participants continued to the city centre of Győr, where they had a one-hour-long guided walking tour of the churches, statues, and the main square of Győr. At the end of the guided tour, the students had the opportunity to discover the specialities of Hungarian gastronomy during their one-hour-long free time.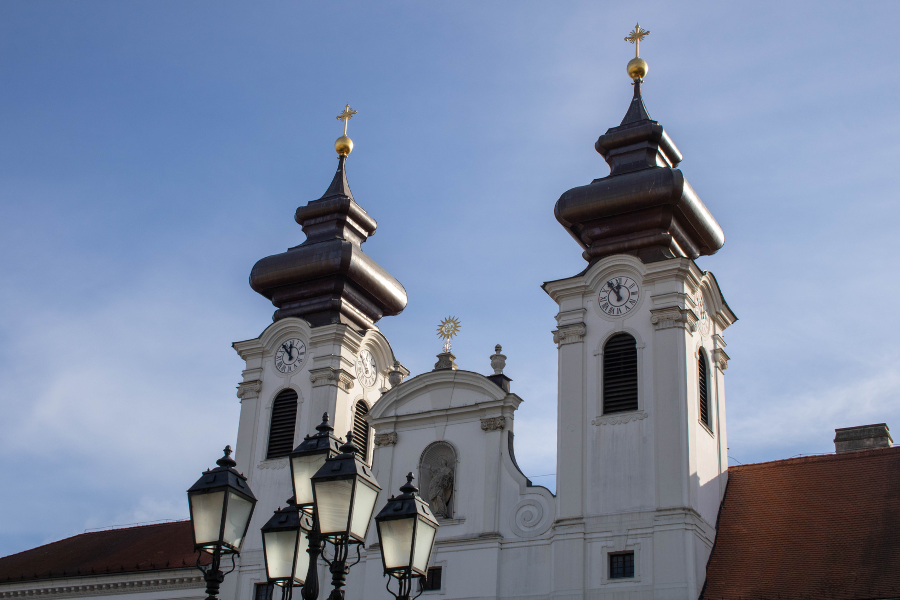 The second half of the day was a visit to Pannonhalma Abbey, where students could admire the abbey building during a 1.5-hour-long guided tour and learn about its history. As with most UNESCO heritage listed sites, Pannonhalma Archabbey does not disappoint. Perched on a hill, the views from the abbey are panoramic, especially on a clear sunny day like we had last Friday. There was plenty to see and discover at the abbey which is still a working abbey for Benedictine monks and a boarding school for boys. It is in fact, the cradle of Christianity in Hungary with its impressive Library boasting almost 300 ancient printings and over 400,000 books. The grounds of the abbey are massive, with an arboretum and botanical garden to wonder through. At the end of the tour, students had the opportunity to ask the tour guide about the monastery's history.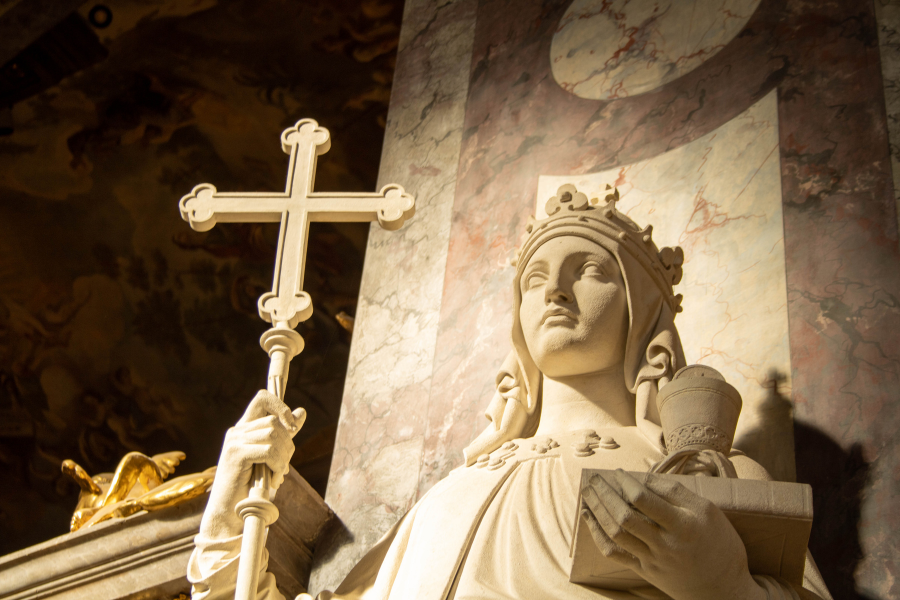 For the rest of the day, participants were again given an hour of free time to explore the sights of Pannonhalma including the opportunity to visit the lookout tower and herbal garden near the Abbey.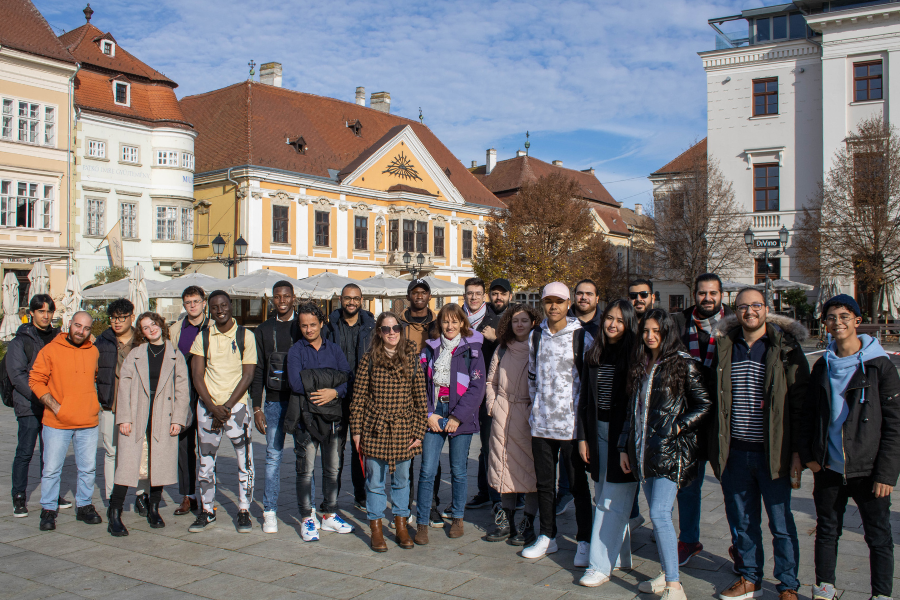 Thank you everyone for coming, see you next time!