At the signing ceremony on 30 May 2022, DENSO Gyártó Magyarország Kft. was represented by Attila Szincsák, Vice President, Bernadett Rácz, Head of HR Department, Judit Bresák, Training and Development Specialist, Dóra Eszlári-Kovács, Communications Specialist, while the University of Dunaújváros was represented by Dr. István András, Rector and Dr. Judit Pázmán, Vice Rector for Science and Research.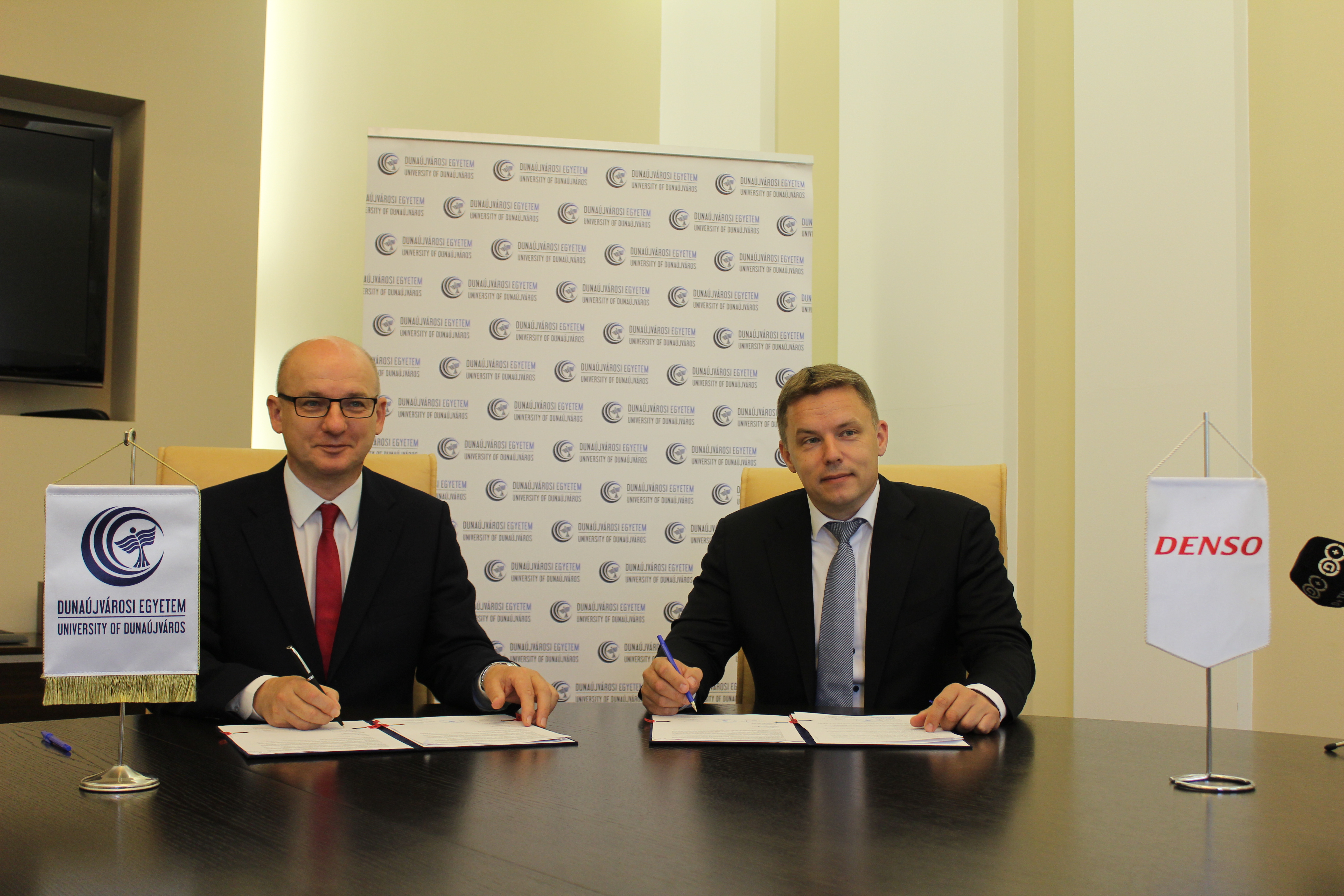 The cooperation aims to provide, among other things, dual training opportunities, apprenticeships and factory visits. In addition to the organisation of professional events, priority will be given to R&D projects and joint application opportunities. DENSO's activities will also aim to support students' successful careers, for example by providing labour market advice besides training and education opportunities coordinated by the company's education centre. 
DENSO Gyártó Magyarország Kft. is engaged in the production of automotive components at its site in Székesfehérvár, Hungary, with a workforce of nearly 4400 employees. Under the agreement signed today, DENSO experts will also be involved in university education. Experts in automotive applications, they will also offer courses to students, who will have the opportunity to do internship at the DENSO site.