The Tempus Foundation and the Ministry of Foreign Affairs and Trade organised a special event to welcome all new Stipendium Hungaricum scholarship holders to Hungary on 26th October.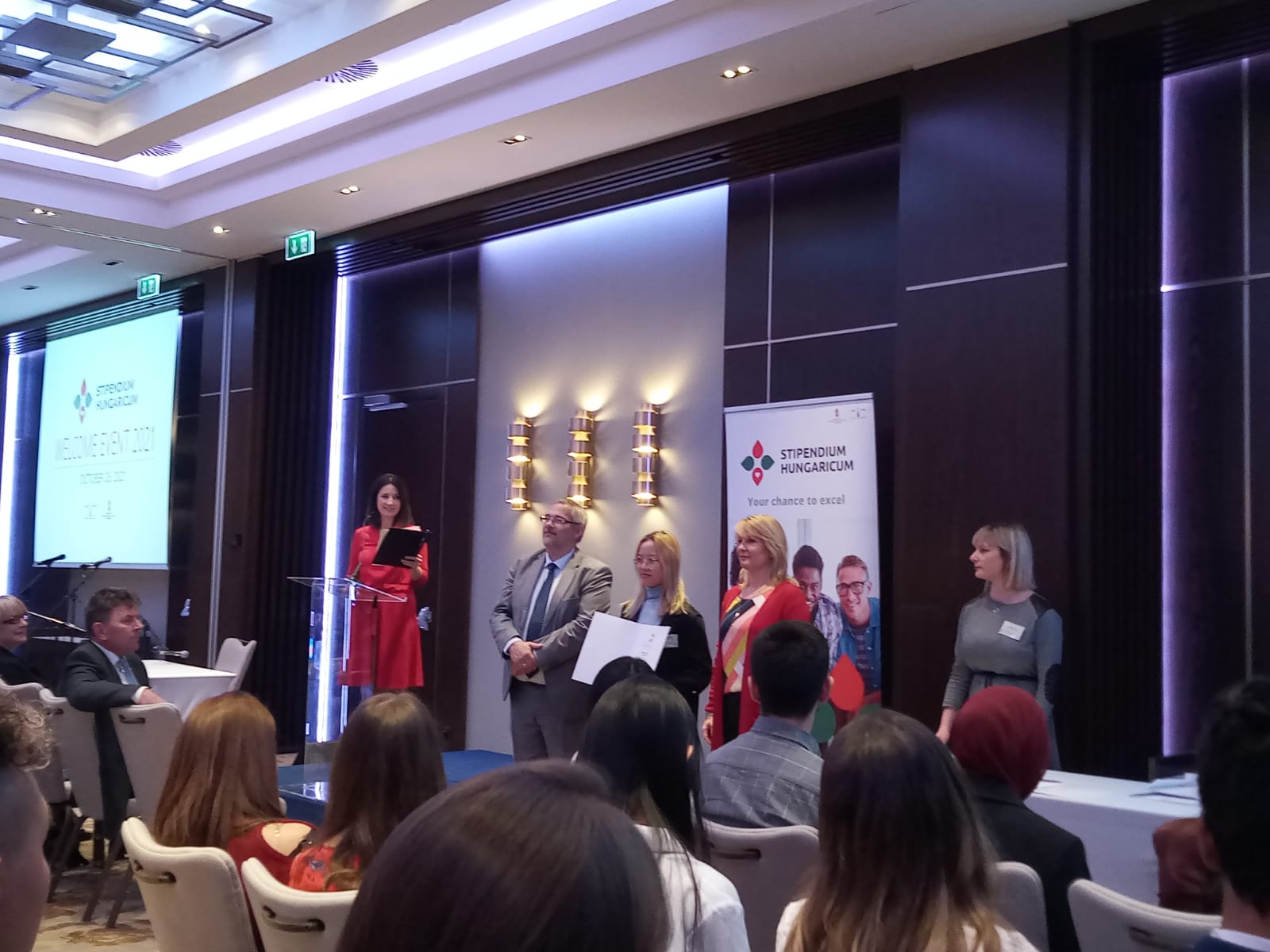 The Welcome Event worthily celebrated the SH Scholarship program. After the welcome speech and award ceremony the international community of SH enjoyed a Hungarian folk music performance of the Liszt Ferenc Academy of Music. In the afternoon foreign students participated at intercultural workshops and guided city sightseeing tours, having the opportunity to get Hungarian culture and Budapest know better.

UOD's SH student community was represented by 1st year student Symbat Sharsheeva.

This year event was extra special, as besides greeting new SH students, State Secretary Orsolya Pacsay-Tomassich presented the Student Excellence Award that has been established this year for those scholarship holders who have not only excelled in their studies, but also actively participated in their university's community life. Congratulations to Vu Thi Ngoc Anh, our 4th-year Business and Administration student for winning the award - we wish her good luck for her final semester at UOD!