We have a worthy cause of celebration, as Dunaújváros has just officially become 70 years old!!!
The celebrations planned for the city's 70th birthday were unfortunately prevented by the epidemic and the options are still limited. However, the 70th birthday of Dunaújváros cannot pass without a trace. That is why the "Heart of Dunaújváros" was made in the main square of the city to remind us of this round anniversary for a long time. This birthday present shows the love of the townspeople for our city and hopefully helps the visitors to see its beauty better. And maybe this heart will also be a meeting point where old and young, Dunaújváros and non-Dunaújváros people will stop, talk and take photos.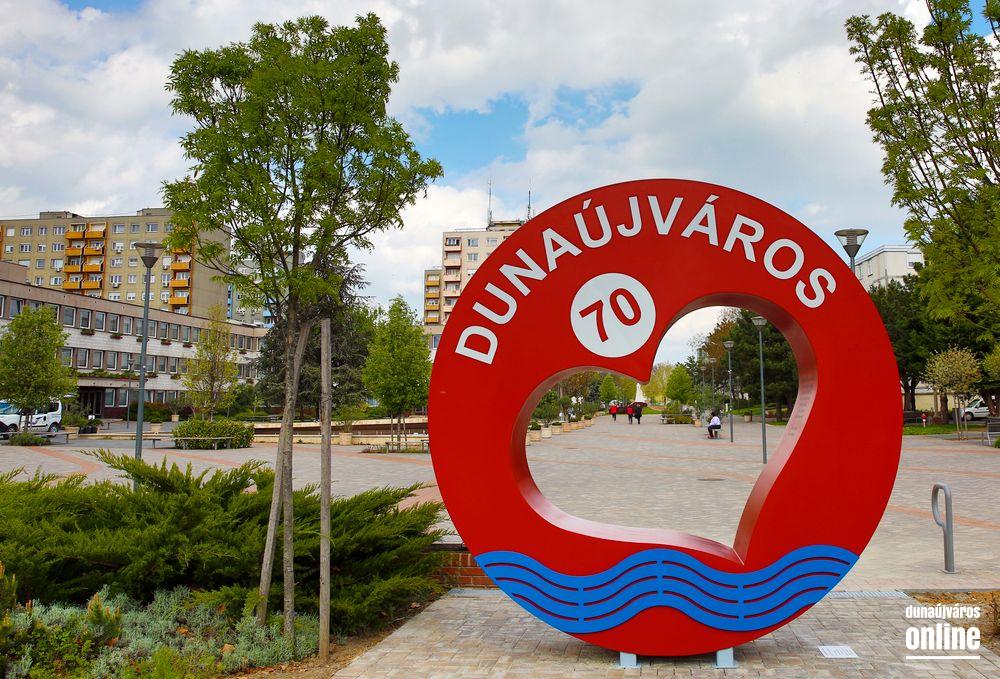 Photo: Zoltán Végh - Dunaújváros Online (www.dunaujvaros.com)
Although our city is officially 70 years old, there is actually more to this area's history than these few decades.
Many excavated findings point to the high possibility of this land being inhabited in the Stone Age, but the first significant community we were able to find seems to be living here in the past throughout roughly seven centuries.
We own physical evidence reffering to the reign of Emperor Augustus over this land between the years 31 and 14 before Christ, as the river Danubius had strategical importance. In the timespan of Vespasianus' reign there were various military settlements installed in this area known as Intercisa by then.
Hungarian tribes first arrived here in the early tenth century.
In the medieval era there was a municipality called "Pentele", assumably named after the Greek saint Agios Pantaleimon, as there was a monastery established in his name by the abbey representing him.
The town was under Ottoman occupation between the years 1541 and 1688, right after their victorious battles fought in order to take over the kingdom's capital, Buda. After being freed, a major part of Pentele had been filled by Serbian communities, as the town's original population had decreased greatly.
Under the era of communist regime in Hungary, The Central Directorate of the Hungarian Labour Party has made the decision in 1949 to build up a distinct residential area dealing with iron and steel industry next to Pentele, called Sztálinváros ("City of Stalin"), increasing the process of production. The decision of the Council of Ministers of April 29, 1951 declared Dunapentele officially a city.
After the consolidation, in 1961 the city has been renamed to Dunaújváros - The New City on the River Danube. The ironworks called "Dunai Vasmű" back then has evolved into the ISD Dunaferr Private Limited Company we know of today, still being one of the most important industrial complex of our country.