Living and studying in a small city doesn't mean that you can't experience a big city. The University of Dunaújváros offers a high-quality education on a modern, beautiful and peaceful campus, where students have access to community activities, comprehensive counseling and guidance, personal instruction in small classes, and a close-knit student population.
But UOD is also in close proximity to one of the most beautiful cities in Europe – the capital of Hungary, Budapest. UOD students won't have to venture far from their comfortable and affordable dormitory rooms to have access to all that Budapest has to offer as well – culture, night-life, shopping, and career connections.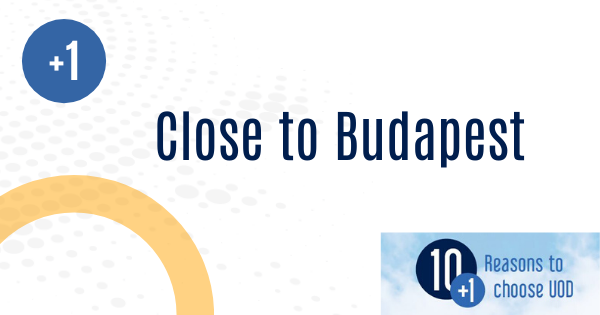 Dunaújváros is situated 70 kms away from Budapest, to the South. It is easy, fast and comfortable to travel to Budapest from Dunaújváros by either the long-distance bus service or by train, both taking only a little bit more than one hour.
UOD is proof that small-city colleges and universities have lots to offer, both for domestic and international students. So, if you're considering a study abroad experience, give a small-town school like UOD a chance!