Does the size of the university matter? In another way: does the number of students enrolled at a university have a significant impact on the student experience?
Does it affect the quality of their academic experience for better or worse? Does it make any difference to their social lives and personal development? After reading this article, you will have a clearer picture about what kind of advantages a smaller university like the University of Dunaújváros can offer to you.
At a smaller university, every person's contribution to the community is more meaningful. For many students, large universities can feel overwhelming; it can be easy to feel that your voice will not be heard or that it doesn't really matter if you're there or not. At the University of Dunaújváros, it's much easier for everyone to feel part of the community – an individual, not just a number.
You feel like you count!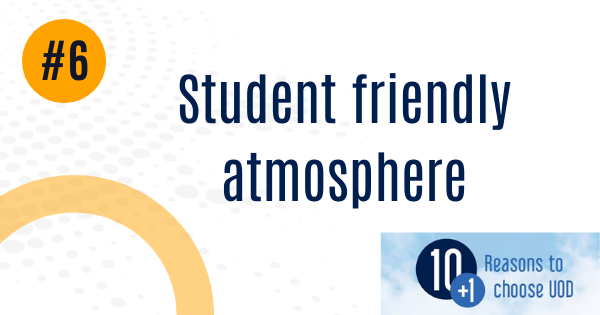 You will enjoy small class sizes at UOD, allowing you high faculty/student interaction with helpful professors. Instead of having to compete for attention in a large lecture hall, you will have the chance to talk to your professors and ask questions in a less overwhelming environment. These small classes facilitate a great learning environment that encourages active participation. The feedback you'll be getting on your work from your professors is likely to be more personal and in depth.
UOD students are able to build relationships with their peers in lectures and connect with other students across campus. Everyone will get to know one another through classes, events and residence. There is a strong sense of community where you know most people — lasting friendships and relationships are made. Many of our students said that a greater sense of community was the factor that clinched it for them. 
And last but not least, read what UOD students themselves have to say about the student friendly atmosphere here in Dunaújváros: