Mechanical Engineering MSc
Read the story of our Moroccan alumni student, Yassine Chahboub. Yassine graduated in 2018 in Mechanical Engineering MSc.
He was studying at UOD in the framework of the Stipendium Hungaricum Scholarship Program and he was our first international student who received his diploma in this study program. After graduating at UOD he won the same scholarship for PhD training, so he stayed in another city of Hungary, in Miskolc where he currently studying. In addition to his research work and publications in the topics of nuclear safety, he had the opportunity to be a Junior Researcher at Bay Zoltan Institute in the Department of Structural Integrity and Manufacturing Technology. Well done, Yassine!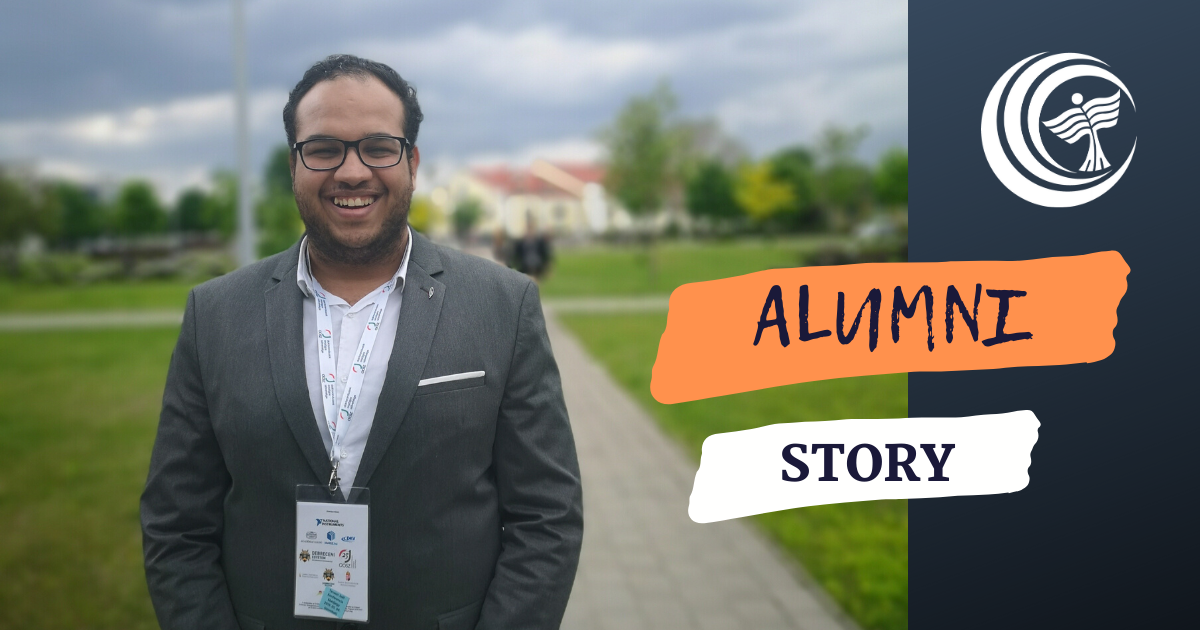 How did you decide on choosing the University of Dunaújváros and the study program?
I had a master degree in Morocco in the field of Radiation Protection and Nuclear Technics. After checking the curriculum of the Mechanical Engineering MSc provided by the University of Dunaújváros, and I found that the main specialization is lifetime management which related to the nuclear safety, I was sure that this specialization would be the excellent choice for me to continue my studies and to extend my knowledge in the field of nuclear safety and to become a Mechanical Engineer.
What things did you learn at UOD that were most helpful to you?
Studying at the University of Dunaújváros was the first experience for me to study abroad, I did learn a lot of things at UOD among them, living in a multinational environment with different cultures, doing scientific research in well-equipped laboratories, being able to participate in scientific events. By doing research and participating in scientific events, that was very helpful during my Ph.D.; I didn't have a problem to start my studies as I already had experience at the UOD.
What is the relationship like between the students and the professors?
To be honest, the professors that I met in UOD were kind and helpful; they were supportive, they provided for us different opportunities to visit laboratories, or companies to discover the industrial world. Professors at UOD are cooperative, and they are quite flexible to changes, they are open to our suggestions and comments and remarks.
What do you think of the campus of the university?
The campus of UOD, its a quite cool place, clean environment, the hostels are in two minutes from the university, the Gym is just a few seconds from the hostel, B-club is only in front of the hostel, so to summarize I can say you won't miss anything in the campus, you will find all what you need.
What do you think of the extracurricular activities at UOD?
Extracurricular activities at the UOD are amazing. In UOD we had 2 or 3 excursions per year to visit different places in Hungary, the exciting thing is not only traveling but the activities that we do during the trips. We had a lot of fun, in addition to this, each year UOD organize Christmas party which was a time where we can see the talents in our university and discover Hungarian culture. In addition to this, each year UOD organize a scientific competition, where the international students could participate.
How well did UOD prepare you to enter the workplace?
The university of Dunaújváros was not only a place to attend lectures, but in UOD there were laboratories where I was able to do my research. UOD was a place where I could participate in scientific conferences which was a big help for me during my Ph.D. studies and to get accepted by the University of Miskolc.
What advice would you give to prospective students who are considering to apply to UOD?
I would like to tell them, that studying at the University of Dunaújváros is not the same as other universities, but it's an adventure, a new experience. Don't hesitate, just apply and come to enjoy your studies.