Mechanical Engineering MSc
Ibrahim Rihani, our Syrian alumni student graduated in Mechanical Engineering MSc in 2019. He was studying at our university in the framework of the Stipendium Hungaricum Scholarship Program.
After graduating at UOD he started to do his PhD training in Budapest, the capital city of Hungary. The main area of his research is CFD calculation for the inland ship. We are sure that Ibrahim will complete his PhD studies as successful as he completed the master degree at UOD!
UOD's international alumni officers invited him to share his alumni experience.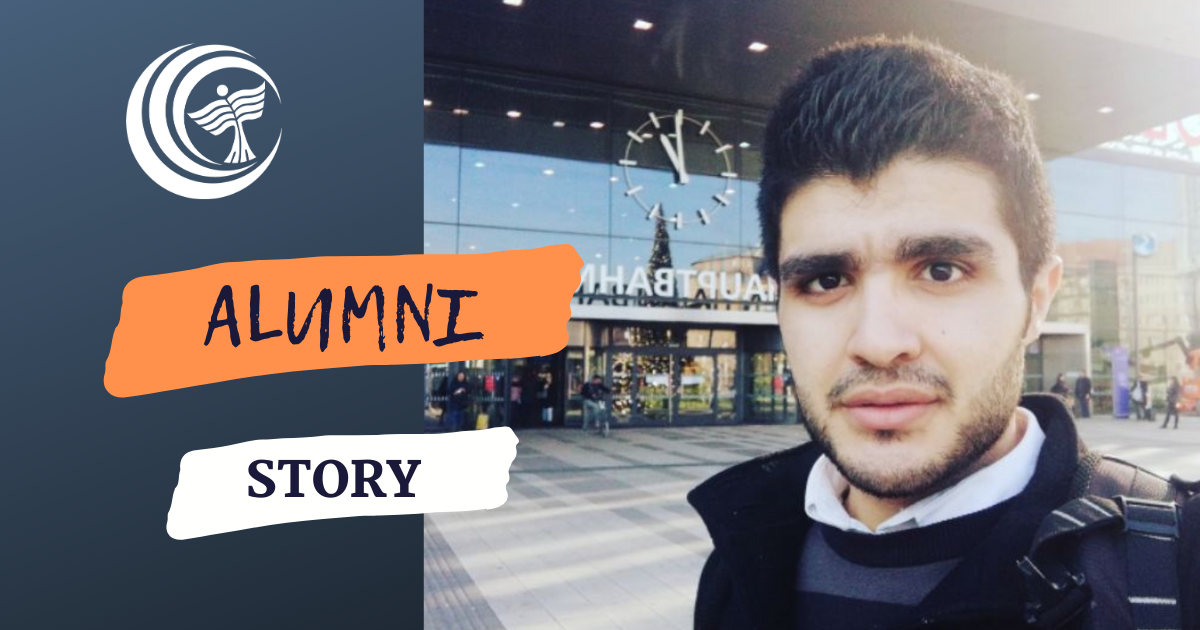 How did you decide on choosing the University of Dunaújváros and the study program?
After a long discussion and search with my friend Elias to choose the conventional program, UOD was the best one.
What things did you learn at UOD that were most helpful to you?
Being a part of researches and participating in many confreres. Also, working in the laboratories and being provided with the materials you need in your research was the most helpful for me.
What is the relationship like between the students and the professors?
In my opinion, it was a friendly relationship, the teachers were open to listen us and gave us quick response any time.
What do you think of the campus of the university?
The best campus ever. All stuff you need will be found there. I want to go back there one day with my old friends.
What do you think of the extracurricular activities (programs, events, excursions) at UOD?
Actually, there were two excursions each year to discover new places in Hungary, I have amazing memories about it. In addition, there are also weekly sporting events, B-Club events and holding the Talent Day Scientific Conference for the students.
How well did UOD prepare you to enter the workplace?
I mentioned that before it was my plan to get a Ph.D. so I would say that OUD prepared me with the opportunity to participate in many conferences, and with the solid theoretical background. I didn't find any problem to continue my Ph.D. immediately after graduation.
What advice would you give to prospective students who are considering to apply to UOD?
Go ahead, don't hesitate, give it a try!