Technical Management BSc
Cedric Doriant Tsague is our Alumni student from Cameroon. He graduated from UOD in Technical Management BSc (former Engineering Business Management BSc) in 2015.
During the past few years after the graduation he was able to hold many positions because during his studies he gained a wide range of knowledge from the professors of the university. First, he started to work in the same place where he completed his professional internship and currently, he is working in a Swiss company.
UOD's international alumni officers invited him to share his alumni experience.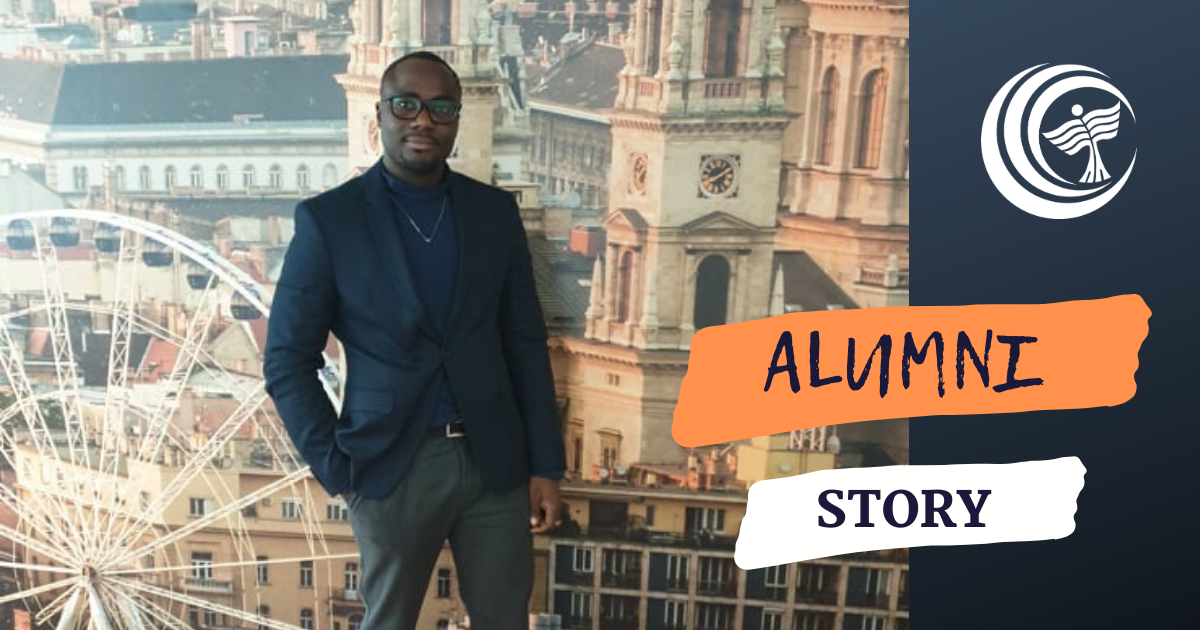 How did you decide on choosing the University of Dunaújváros and the study program?
After studying mechanics in high school, Engineering Business Management was the logical continuation for me and the university was chosen because of its location in a calm and study-friendly environment.
What things did you learn at UOD that were most helpful to you?
As of my current position, the management of the people is so far the best thing I learned from the university and from my teachers.
What is the relationship like between the students and the professors?
The relation I had with my teachers could be assimilated to a parent and his child; they want the best for them and they always make sure that students are going in the right direction.
What do you think of the campus of the university?
Situated in the heart of the city, the campus offers many great programs that keep student entertained. I personally enjoyed the football and volleyball sessions.
What do you think of the extracurricular activities (programs, events, excursions) at UOD?
In addition to the many programs offered by the university, I really enjoyed participating in the extra activities organized by the staff which allowed me to visit, understand and learn more about Hungarian culture. I can say that I left the University feeling already half Hungarian :)
How well did UOD prepare you to enter the workplace?
The different presentations held at the university helped me to have more confidence in myself, how to prepare for an interview and how to properly structure my sentence and express myself clearly.
What advice would you give to prospective students who are considering to apply to UOD?
Make yourself comfortable and get ready for an amazing journey; it's worth it and you won't regret it :)