Mechanical Engineering BSc
Dániel Veres from Hungary was a student of the Mechanical Engineering BSc program at UOD. During his university years he took part several times in the yearly competition organised by the National Scientific Students' Associations Conference, each year with excellent results.
He even spent an exchange semester at UNIS, one of UOD's Brazilian partner universities. UOD's international alumni officers invited him to tell us about the time since finishing his studies at our university.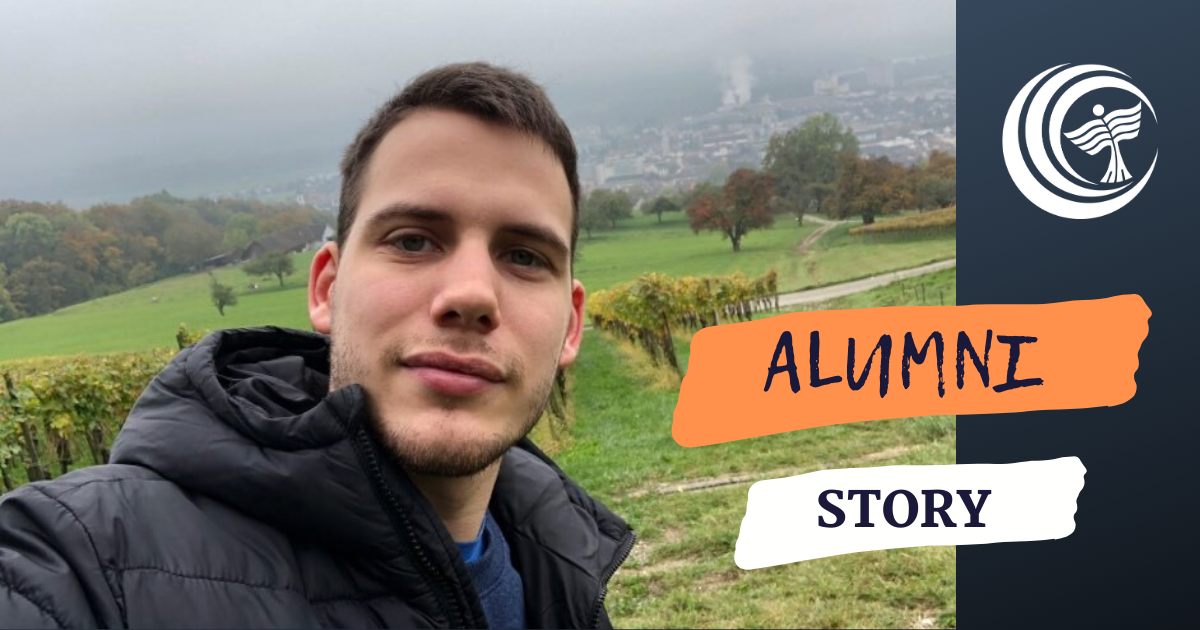 What do you do now?


I work at the Szolnok site of a Swiss railway vehicle manufacturer. My job is to operate and develop the entire corporate governance system and all production / manufacturing support applications. Furthermore, planning and execution of various digitization projects.
Please describe shortly your professional journey after your university studies


After successfully finishing all my subjects and writing my thesis work at UOD I started my career as an intern at the company in November 2018, where I was employed as a production assistant. Even though I still need to make the very last step and take my final exam, in February 2019, I was offered another job placement within the company, that differs a bit from my original profession, though requiring a strong system approach, and began working on the company's business applications. Engineering thinking has helped me to orientate myself in this special job, so since the end of 2019, with the support of the Swiss parent company, I will continue this activity not only on domestic level but also globally as part of the company' training program.
How did you decide on choosing the University of Dunaújváros and the study program?


I was looking for a university with a smaller number of students close to where I live.
What things did you learn at UOD that were most helpful to you?


The university gave me the opportunity for research work, which required a completely different work process from the lessons, for me it was the most useful thing I could take with me, as it taught me to think "outside the box" as well.
What is the relationship like between the students and the professors?


A smaller community gives you the opportunity to build a good relationship with your instructors. During my studies, I have always had the opportunity to ask them for help. I was so lucky to have two professors who have done more for me in addition to compulsory classroom instruction, with whom we have reached common goals and achived success.
What do you think of the campus of the university?


Full of possibilities.
What do you think of the extracurricular activities (programs, events, excursions) at UOD?


The traditional events of the university create a unique atmosphere and community.
How well did UOD prepare you to enter the workplace?


I feel that by completing the Mechanical Engineering bachelor course, I got the basic "tool kit" that made it easier for me to get started on my journey.
What advice would you give to prospective students who are considering to apply to UOD?


Go ahead, apply to UOD, do research and travel! Every opportunity is given to you at UOD – you just have to keep your eyes open.