Are you interested in business and management, would you like to gain in-depth managerial competence combined with solid knowledge in business administration, then come to the University of Dunaújváros Business Administration and Management BA Programme. 
Why UOD?
excellent reputation in the region
offers competitive degrees on the European and global market
great industrial relationships, that provide future career opportunities
high level of satisfaction among employers concerning students having graduated from UOD
lively international environment
good sporting and leasure facilities
great teachers, interesting classes
huge emphasis on academic content with an exposure to practical problems
emphasis on learning, training and exploration
 What do we offer?
By completing the study programme students will have a thorough understanding of business life, an insight into basic company procedures;
At the end of the study programme students will acquire competences necessary for running and managing their own business;
At the end of their studies students will have a wide network of regional, national and international businesses;
We offer excellent opportunities for completing professional internships and starting a career in business life;
On the Business Communication and Enterprise Management specializations students will be enriched with up-to-date experience concerning the newest innovation results, they will be familiarized with knowledge concerning how products and services are designed and marketed, moreover they will get transferable skills and practical knowledge in Informatics, Accountancy, Statistics, Business Law and Financial Management.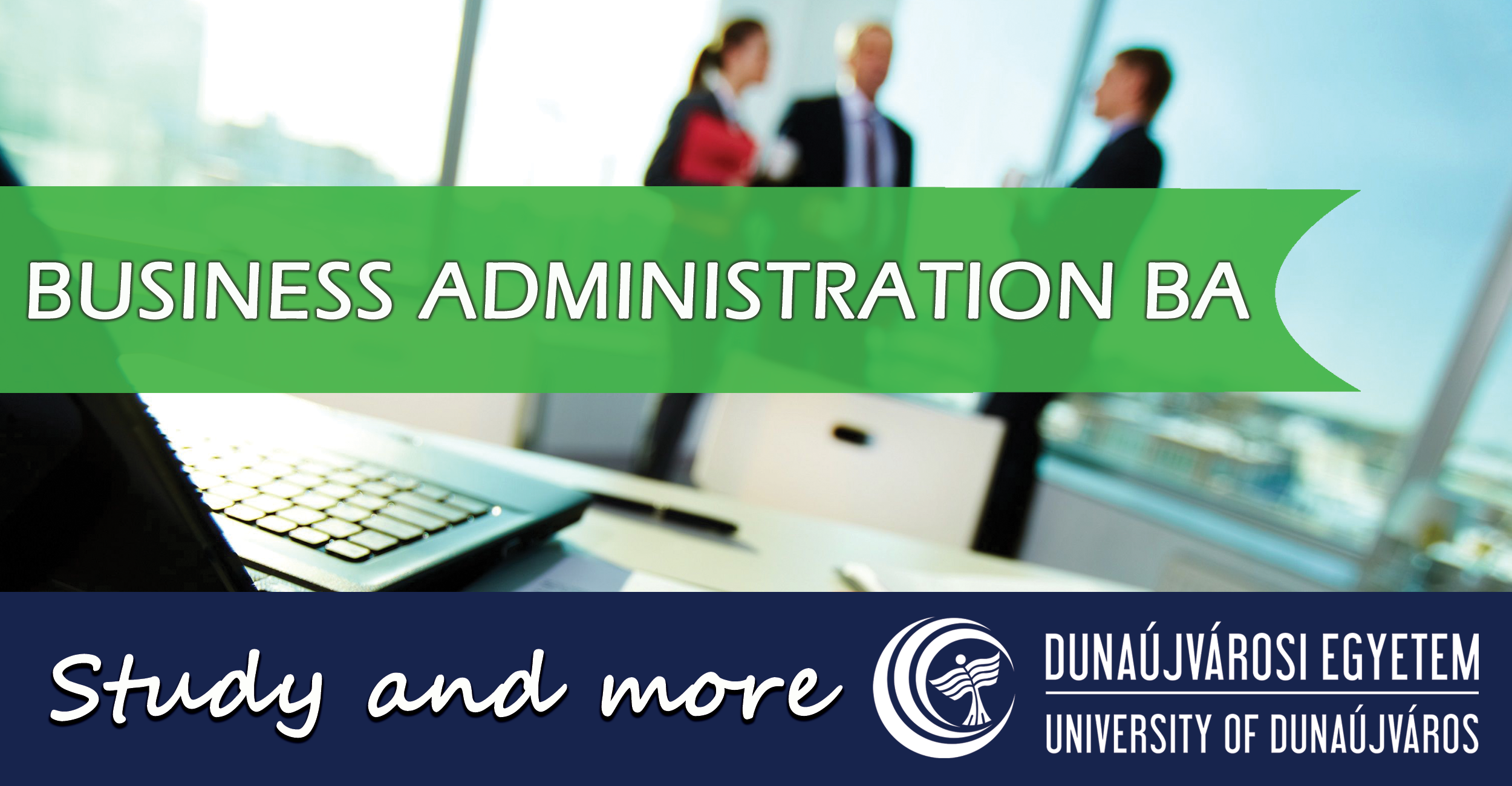 Students' opinion
"The University of Dunaújváros has helpful and kind teachers and staffs, a good infrastracture – with special regard to accomodation. My studies there helped me a lot during my master studies."
Shao Jinghua (24) from China
Graduated in January 2016
"The best part of my studies at UOD was the life in a multicultural community. I believe that at UOD you will gain a lot more than just a degree, you will learn life and this is everything for a young person."
Catherine Germaine Mounga (24) from Cameroon
Graduated in January 2017