Date:

Organizing Unit: 

3 July – 14 July

 

Institute for Social Sciences

Language of Instruction

 Credits

English

 

 5 ECTS

 

Course location

 Course fee

On-campus

 1300 EUR

 
General information about UOD Summer Schools


Summary
Due to globalization, more and more companies are expanding and continuing their activities beyond the borders of the parent company. For this reason, the mobility of resources is also increasingly necessary, as well as for companies to operate in environments and conditions with different economic and cultural backgrounds. For an experienced and successful company in its own country, this challenging activity may often seem simple at first glance, but international business is the most difficult and becomes more complicated. It is important to understand and get to know what (additional) challenges companies must deal with today. These are explained in the course, which, in addition to the characteristics of globalization, covers its foundation, operation, marketing activities, communication, and negotiation techniques, which also affect issues such as sustainable development and green finance issues.
Target group
This course would suit students from the field of Social Sciences, especially those with a background in Economics, International Relations, Marketing, Finance or Business Communication.
Course aim
After studying this course, you will:
develop knowledge and understanding of the economic processes and impacts of globalisation.
get to know the main conditions and difficulties of the operation of businesses in the European environment.
get to know the international rules of business communication and the elements of successful negotiation techniques.
get to know the financial aspects of sustainable development related to businesses.
WHY this Summer School?
To gain multidisciplinary knowledge about the operation of businesses in a globally changing world.
We equip you with knowledge that will enable you to become a future pioneer of socially and environmentally sustainable development and to use your new knowledge at your workplace or in your own business.
Strengthen your learning skills by combining fruitful scientific experiences with the cooperation of our university researchers and experts in the heart of Europe, in a European environment, in Hungary, which offers a wealth of cultural events.
The classes will be taught by highly experienced academics. Students will receive official Transcripts of Records upon completion of the program. The program includes various interesting and enjoyable social programs and excursions.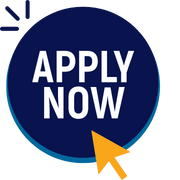 Course fee:       1300 EUR
This includes:
Application fee (15 EUR)
All tuition, including lectures, seminars, and tutorials.
Assessment, transcript of academic performance, and certificate.
Accommodation at the student hostel of the University
Breakfast and lunch during the summer course
Social activities, including two excursions to the Hungarian countryside
 For information about cancellation and refund policy and visa related information please visit the Summer School/General Information menu point.