The University of Dunaújváros understands that one of the hardest task for a student in a new country is to find proper accomodation. Therefore we offer a place in the hostel of the university for every first-year international students automatically. We are very proud of being one of those few Hungarian universities who can offer this opportunity for their students.
The 3 hostel buildings are newly renovated and well equipped.
There are suits on each floor with 2, 2+3 or 3+3 beds and a private bathroom. Internet access is available for every person in the room. On every floor there is a kitchen and a laundry equipped with washing-machines and other equipment.
Community rooms are also available in the buildings where students can study or relax together. The price of the hostel is 40 000 HUF/month (~125 €/month).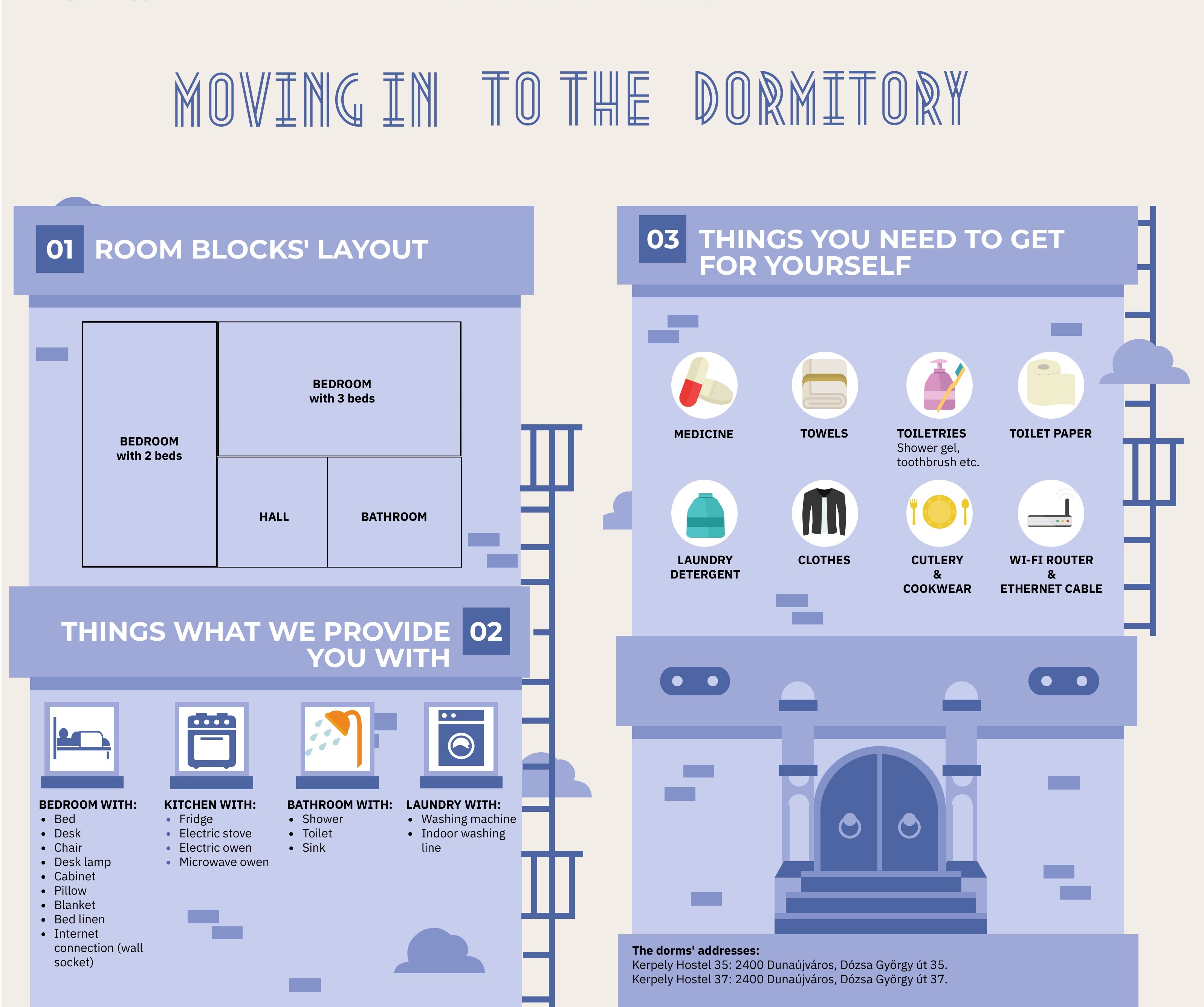 The consulting hours of the hostel management during study period are as follows:
| | | |
| --- | --- | --- |
| Tuesday: | 9.00 - 11.00 | 13.00 - 15.00 |
| Thursday: | 9.00 - 11.00 | 13.00 - 15.00 |
Contact them via email:
This email address is being protected from spambots. You need JavaScript enabled to view it.