How to log in to the online study platforms and tools
(Neptun, Moodle, Teams)
Visit the university's official page: http://www.uniduna.hu/en/
There on the top of the page you can find the links which directs you to Neptun and Moodle. Click on them!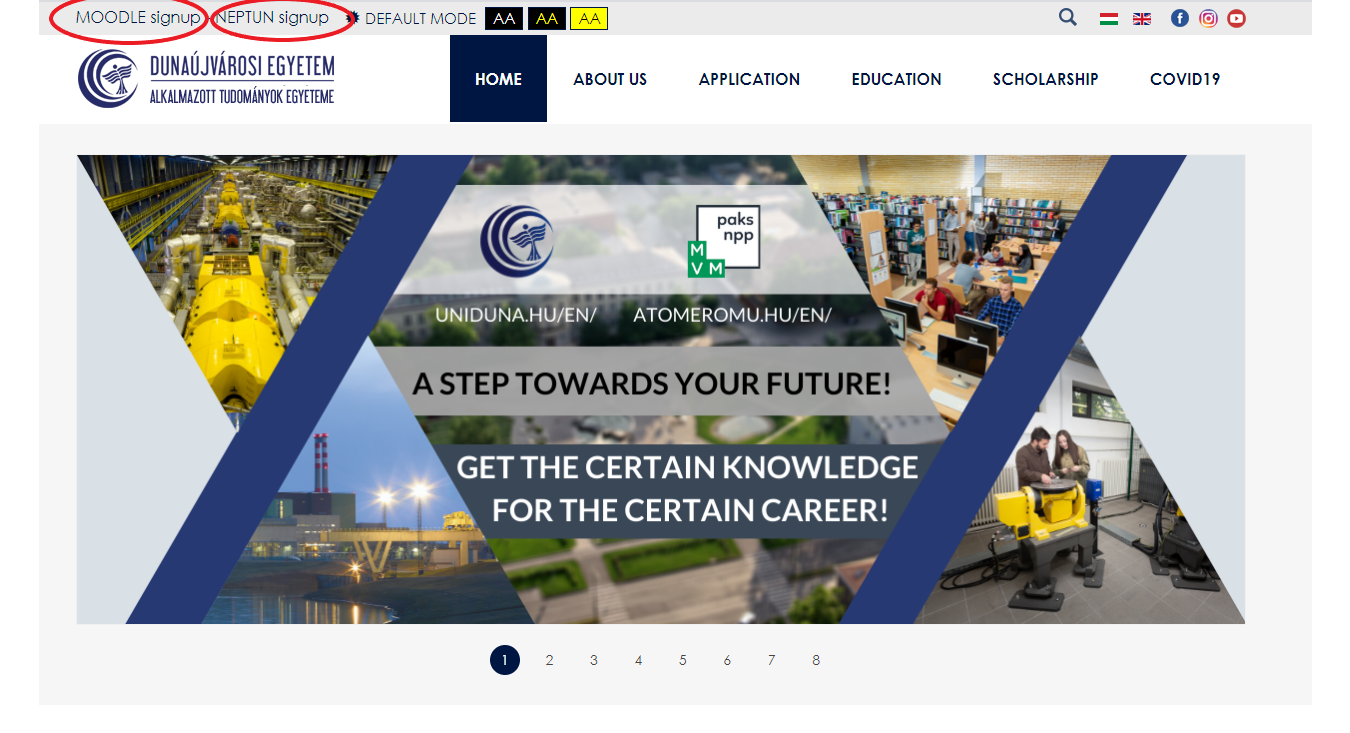 Neptun is a unified study platform which is used by most of the Hungarian univerities. In Neptun you can handle all your study affairs such as registration for subjects and exams, manage finances, check timetables etc.
For more information about Neptun please visit the NEPTUN section of our homepage. 
Neptun opening page: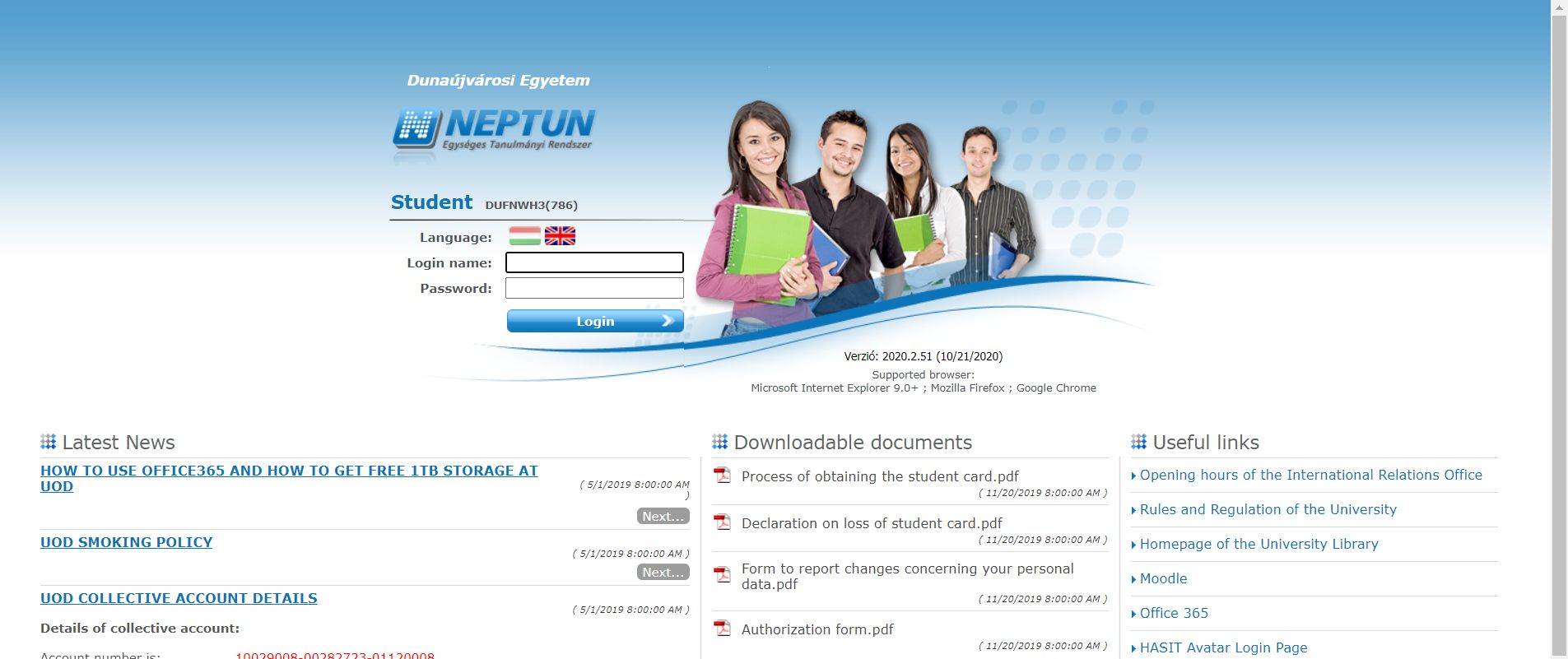 Front page: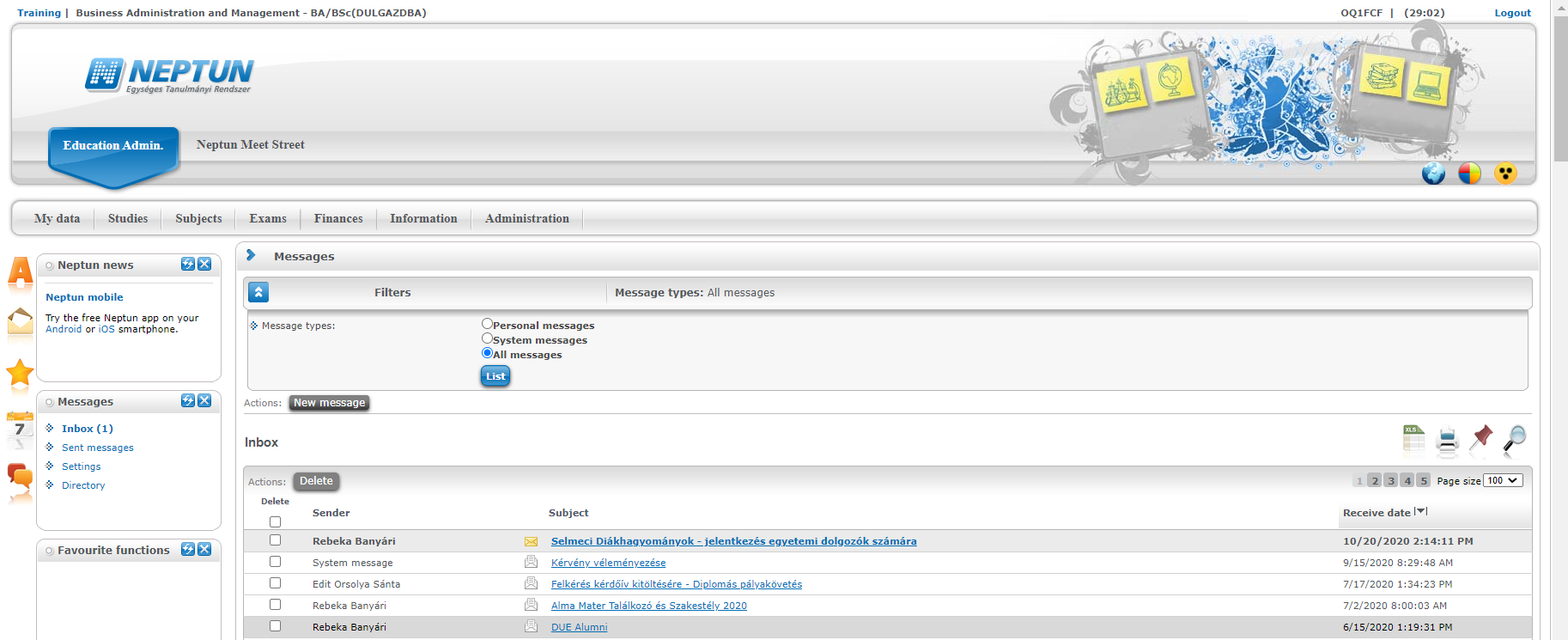 Where can you find the most important things?
Personal information: My data > personal information (worth to check whether everything is correct)
Timetable: Studies > Class schedule
Your courses: Subjects > Taken courses
Registration for subject: Subjects > Register for subject
Registration for exam: Exams > Exam registration
Payments: Finances
Requests: Administration > Requests
Applying for Student Card: Administration > Reqest for Student Card
Moodle's log in datas are the same as Neptun's. Username is Neptun code and the Password is your new (already changed) Neptun password.
Moodle is a cloud storage-like study tool where your teachers upload all the study materials you need for a successful completion such as PPT presentations, books, notes etc.
Moodle opening page: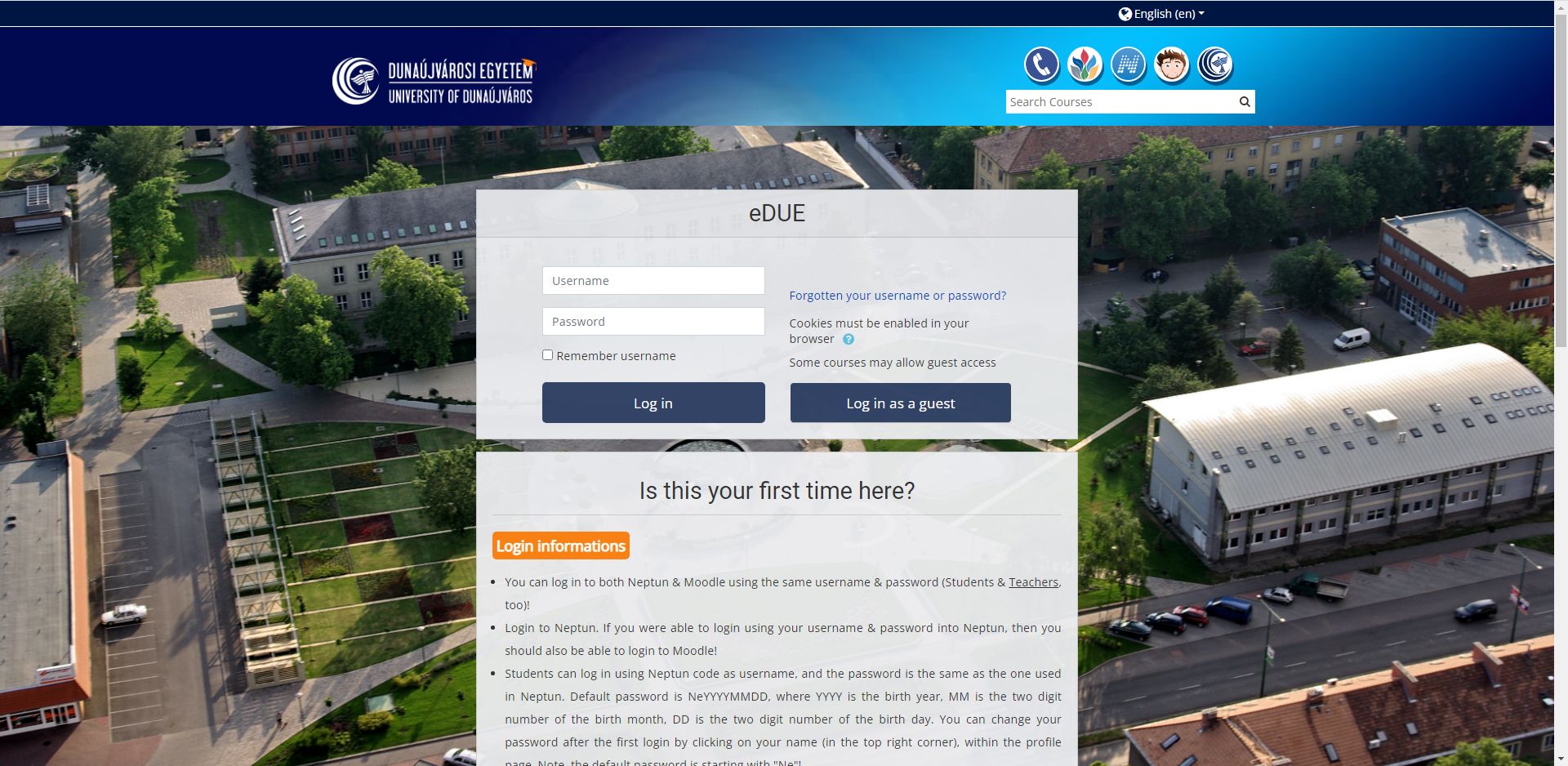 Study materials in Moodle: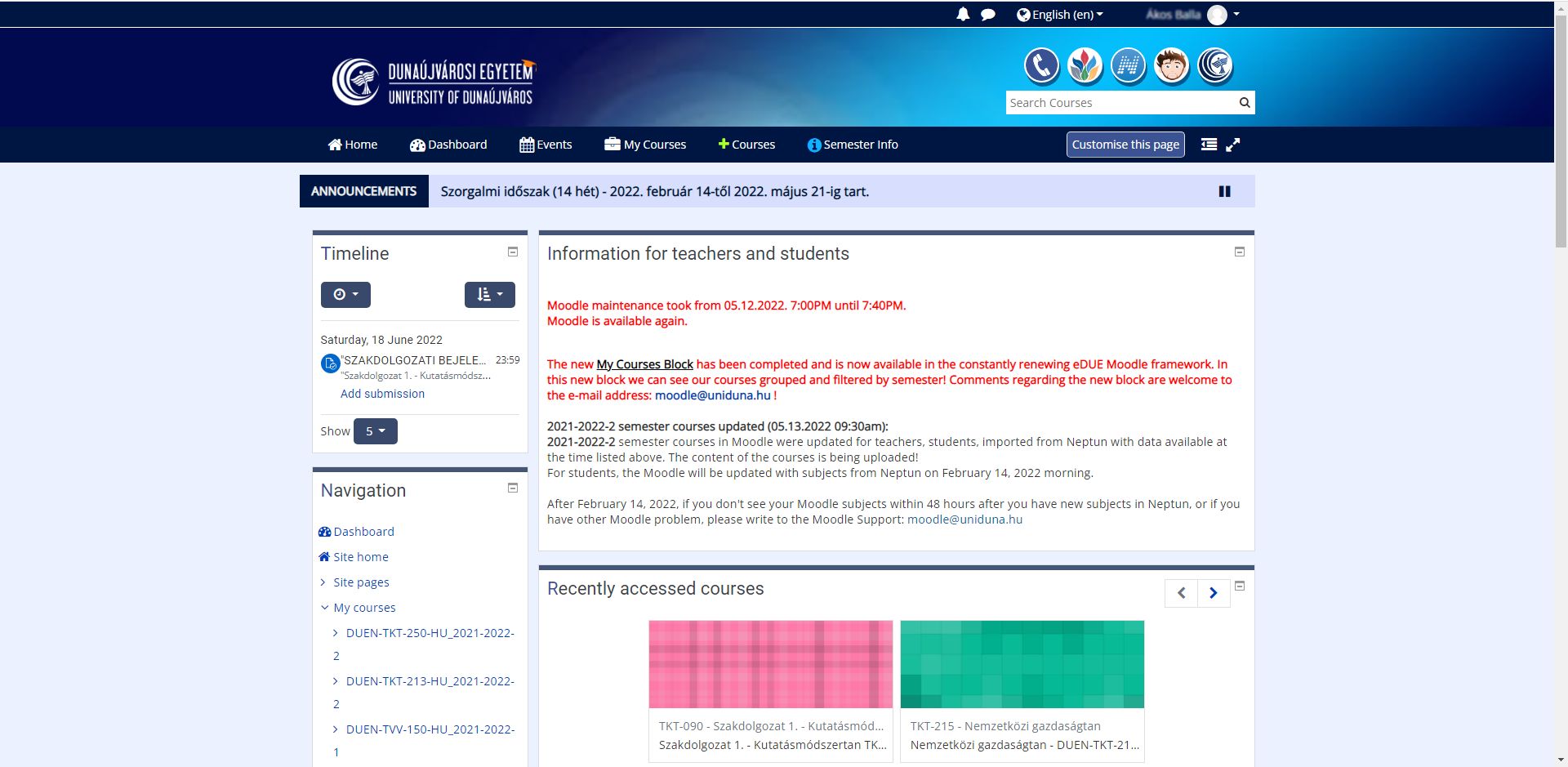 Microsoft Teams is a unified communication and collaboration platform that combines persistent workplace chat, video meetings, file storage (including collaboration on files), and application integration.
The best if you use the software installed on your computer, laptop, phone or any other smart device, but it also can be used via you web browser.
- The mobile application can be accessed from the Google Play Store for Android here:
https://play.google.com/store/apps/details?id=com.microsoft.teams&hl=hu
- And here from the App Store for iOS:
https://apps.apple.com/us/app/microsoft-teams/id1113153706
- To your PC or Laptop it can be downloaded from here:
https://www.microsoft.com/en-us/microsoft-365/microsoft-teams/download-app
After the software or app is already on your device, you need to login to the system with your Uniduna email address. Each student has an university e-mail address: This email address is being protected from spambots. You need JavaScript enabled to view it.. (for ex. This email address is being protected from spambots. You need JavaScript enabled to view it.). And you need to use the same password, that you use in Neptun.
If you would like to use Teams in your web browser visit the following page and follow the steps (the first sign in is the same both in the desktop and the browser app): https://www.microsoft.com/en-us/microsoft-365/microsoft-teams/free
After logging in you'll see your courses on the opening page of the App like this:
There are three ways you can join to the courses' groups:
- Your teacher add you, so you have nothing to do
- The teacher sends a connection link in e-mail, you have to click on it and that's it
- The teacher sends you a 7 character code with that you can join to the course's group.