Get a valuable EU degree in at UOD, a modern Hungarian University!
The University of Dunaújváros is continuously striving to ease the process of application for its prospective students and make the application accessible all around the world.As a result, the DreamApply application platform has been introduced as an online application tool which allows prospective students to submit their application to UOD within minutes from any part of the world. The DreamApply application platform collects applicants documents and data in one place and allows the prospective student to upload the requested documents and modify the application easily and in a timely manner.
We expect that DreamApply will be a great assistance for our potential students who are coming from all across the world. Feel free to start your application by clicking HERE or on the picture below and do not hesitate to let us know how you feel about the system.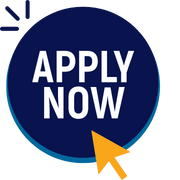 Should you have further questions, do not hesitate to contact us via email at: This email address is being protected from spambots. You need JavaScript enabled to view it.
To know more details about the steps of applications, please visit the HOW TO APPLY section or on the picture below.