The University of Dunaújváros participated in the EAIE 2019 conference in Helsinki with the double aim to meet our existing partner universities and to introduce UOD to potential new partner institutions.
The EAIE annual educational conference opened its doors in Helsinki between 24-27 September 2019, on which the Hungarian higher education has exhibited as well by the coordination of Tempus Public Foundation (TPF). UOD was among the 18 Hungarian higher education institutions that were introduced on the Study in Hungary stand for the international educators arrived from all over the world.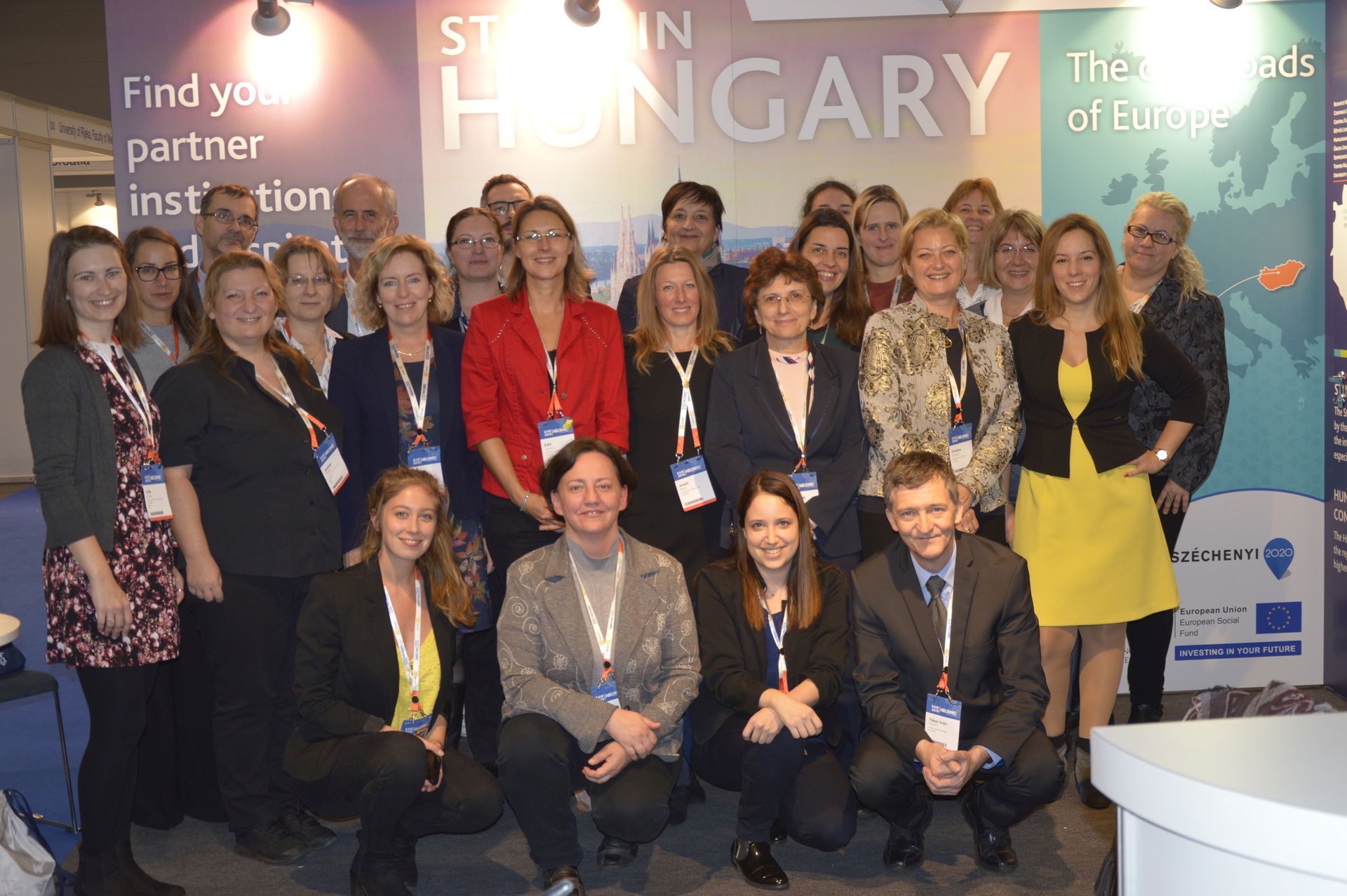 Hungarian delegation at the EAIE 2019 conference and exhibition
As part of its international activities, EAIE (European Association for International Education) organises annually one of the biggest international higher education conferences and exhibitions in Europe. The event is an important meeting point among international educators, still keeping the European focus, but in the framework of global trends. The 31st EAIE Conference and Exhibition was held in Helsinki in 2019 under the motto of "Encompassing all voices". With 6,200 visitors from the education industry and 240 exhibitors from 95 countries it was the biggest EAIE conference to date.
During the conference our representative had the chance to have a short meeting with many of our Erasmus+ partner institutions from within and beyond Europe. The main aim of these meetings were to strenghten the cooperation and to discuss strategies and practicalities related to the promotion and organization of the mobility possibilities offered for students, staff members and lecturers of both parties.
Besides meeting existing partner HEI's, EAIE conference gave opportunity to introductory meetings with potential partner universities. We truly hope that many of those meetings will lead to future cooperation in the field of research activities and student and staff exchange.