The second International Club DUE event of the academic year has been organised on the 16 October 2019.
Local secondary school students had the chance to meet Hungarian and International university students at the 2nd International Club event of the current academic year held at the University of Dunaújváros. The main aim of the IClub is to provide the possibility to learn about the culture of the different countries represented in the international student community of UOD. Yesterday's event gave chance to learn more about Mongolia – Ms. Munkhzul Dorjsuren, Teacher of Engineering MA student talked about the culture, cuisine, sports life and education system of Mongolia. The part in which she presented the Mongolian rock band, THE HU caught the attention of the young audience – heads and legs were moving while watching their most popular music video, Yuve Yuve Yu.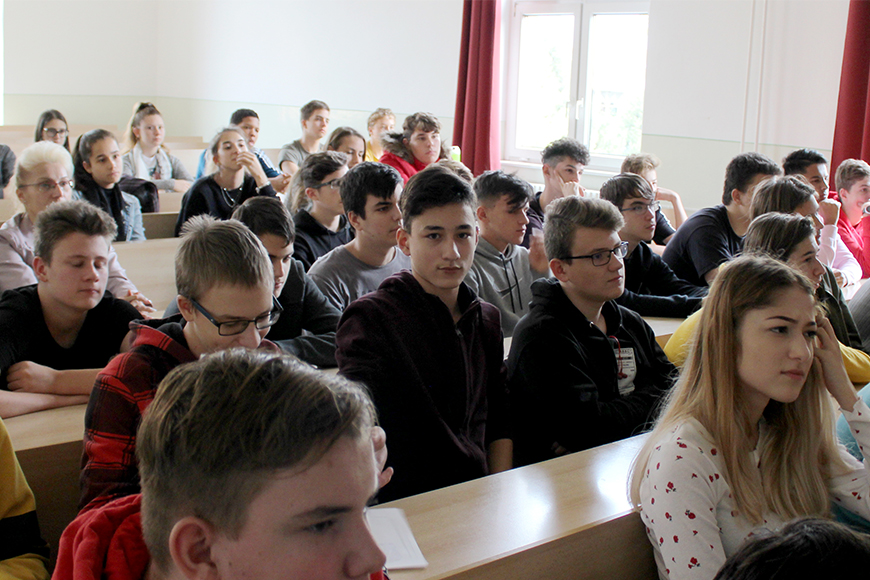 In the second part of the event two secondary school students, Gergő Nagy and Olivér Bokros talked about the most famous and successful sports in Hungary, and presented a couple of well known Hungarian athletes to the participants.
 
The event is open for Hungarian and international students of the university – we hope to meet many of you on the upcoming occasions!